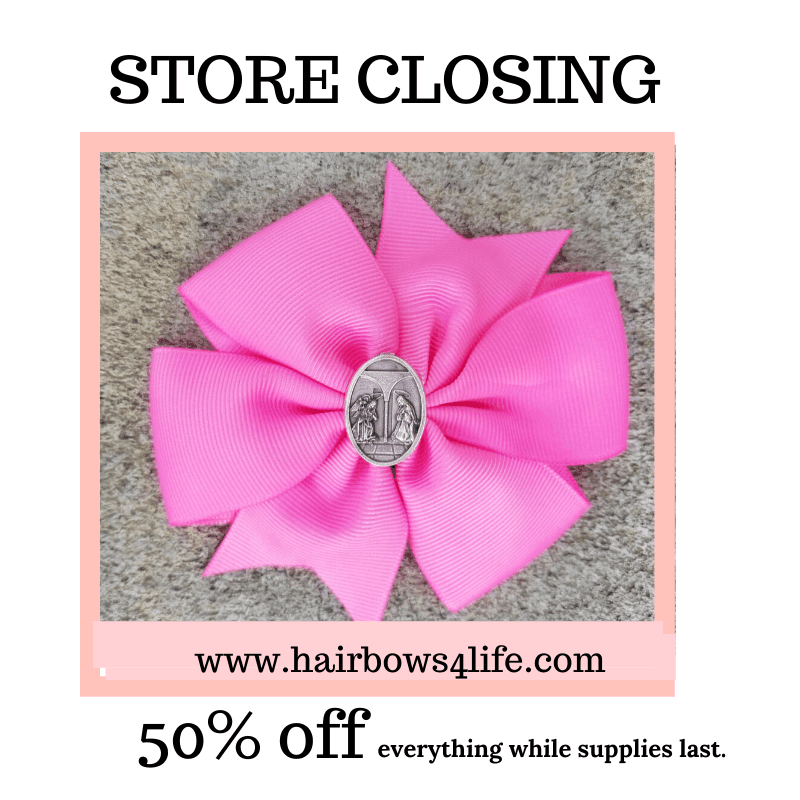 Hair Bows 4 Life – " A person's a person no matter how small." Dr. Seuss
After many years, God has call us to a different path.  Hair Bows 4 Life will be closing in May and everything in the store is already 50% while supplies last. 
It has been a honor.
Even though Hair Bows 4 Life is closing, we will keep spreading the beauty of God's great gift of LIFE at Catholic Fit Moms for Life.
Our passion and mission over at Catholic Fit Moms for Life is to share ways on how we can bring wellness into our lives in our faith, fitness, family life, and vocation to marriage and motherhood.
We will keep sharing ways to celebrate the faith and bows and items that support LIFE.
Join us every Wednesday as we come together to pray and fast for our husband.
I'm looking for Catholic…