Annunciation Designs, LLC
Annunciation Designs – Helping your family call to mind the Sacred in the midst of the ordinary
I'm Elayne Miller, owner of Annunciation Designs.
Annunciation Designs offers hand-lettered products for the whole family.  Designs are created by Elayne and all our current tea towels, totes, swaddle blankets, and graphic tees are screen-printed by hand.  Our mission is to help families call to mind the Sacred in the midst of the ordinary by offering unique, quality products at a reasonable price.
We also offer a monthly subscription to The Wanderlust Catholic.  Each month you will receive a beautiful hand-lettered and illustrated letter in the mail detailing a pilgrimage to a Catholic treasure.  This letter is a favorite of elementary-school aged kids, and sure to be enjoyed by the whole family!
Elayne is also the author of Fiat Ordo: A Guide for Faithful Moms with Busy Lives, available on Amazon.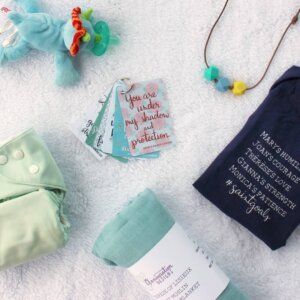 I'm looking for Catholic…