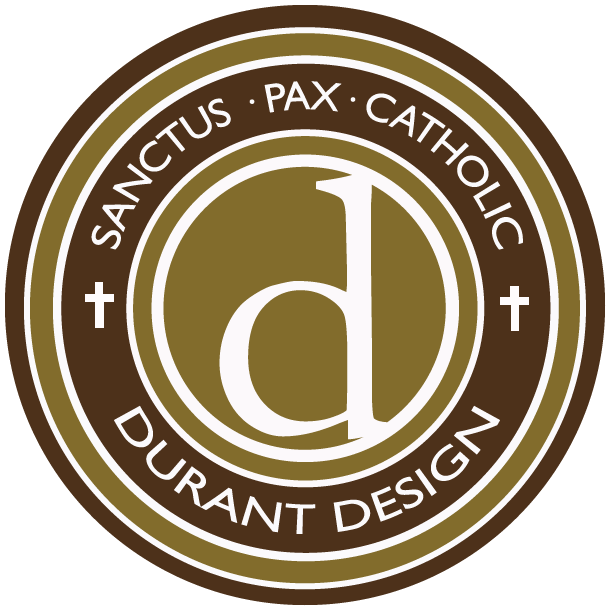 Catholic art of Jesus, Mary and the saints.
John Durant is a creative soul that's been in the arts in some form or another his whole life. He also proudly served his country in the Marine Corps for six years. He entered the Catholic Church in 2006 and is devoted to spreading the love of Jesus and the Gospel through his art.
He has been inspired to use a modernized Byzantine style throughout all his pieces, and due to the fact his wife is a member of the Secular Order of the Discalced Carmelites, you'll notice more than a few Carmelite saints.
Originally just creating prints, John has expanded his product line to t-shirts all with his own original designs. The idea behind the t-shirts was to create hip new way to show your Catholic faith, not only in your home, but out and about.
John lives in Central Texas with his wife, Laura (with Healing Heart of Jesus), and bulldog, Winston. He attends St. Margaret Mary Catholic Church in Cedar Park.
I'm looking for Catholic…