Recently I asked members of the Prayer Wine Chocolate Facebook Group what their biggest struggles were regarding prayer. The most popular response was "being able to focus."
I could totally relate.
So, I thought I'd put together a few helpful tips to help you win the battle over distracted prayer time.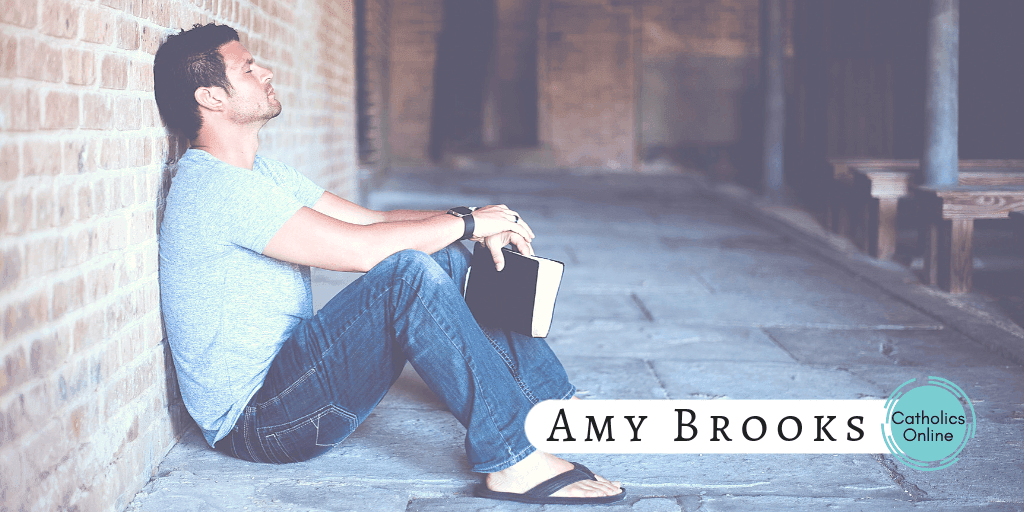 1. Use Quick Tricks to Help You Focus During Prayer
Here are some tricks I use to have a more focused prayer time.
Pray a short prayer
Pick up a pen and a notebook
Call on prayerful friends.
Visit 7 Tips to Help You Focus During Prayer for more ideas!
When you read these quick tips, they'll be sure to spark your own unique ideas for a more focused prayer time!
Many members of our directory were inspired by this post to share their tips on the topic of distractions during prayer time.
2. Persevere Through Distractions
Kristin Bird from Burning Hearts Disciples points out:
One reason many of us don't pray more often or better is because we have questions and uncertainties about prayer. We worry that we're doing it wrong or that it's not really working. One of the best ways to combat the neutralizing effect this doubt can have on your prayer life is to remember that prayer is a gift.
Here's another great tip from Kristin:
Give your distractions over to God. Ask your Guardian Angel to take care of them or write them down. Sometimes what feels like a distraction is God's way of directing your prayer to a certain relationship or situation. Consider how He may be speaking in the distractions.
Read her entire article: How Do You Pray? Overcoming Distractions and Anxieties.
3. What to do When You Have a Rough Prayer Day
Melody, writer of The Essential Mother blog, wrote a post in which she shares a glimpse of her daily prayer routine.
In this post, Melody confesses that normally her morning prayer is lovely – but one day . . .
I believe I tried to say that Morning Offering seven times yesterday. I just couldn't finish it without wandering into a million separate muddled thoughts. My eyes were too heavy to open but I knew I wanted to get through that one little prayer and kept beginning again and again and again.
Oh Melody, we have all been there!
I love how she shares what she did next and reflects on how that day went, and how the next day went.
Read her whole story here: The Longest-Shortest Morning Offering and How to Be at Peace with Distractions in Prayer.
But let's be honest, many of us are not like Melody.
Many of us hope to one day be Melody. We hope to one day say we have a beautiful routine of prayer that usually goes just as planned.
Enter Leslie from Life in Every Limb.
4. Use Social Media to Remind You to Pray
Leslie, in her own words, describes her prayer life like this:
I would like to be one of those people who gets up half an hour early to pray, who has a home shrine, who walks in labyrinths and attends adoration weekly.  I wish I could work up the energy to attend Mass more than once a week and find the time to go on a retreat.  Maybe some day I will be one of those people.
Where most of us would blame social media for distracting our lives in general (including prayer time), Leslie's article discusses how Facebook has improved her prayer life:
. . .I see regular updates which remind me to keep that person's intention in my prayers.  And I feel myself drawing closer in spirit to the people I am praying for.
Read Leslie's full article here: Praying With Facebook.
5. A Printable Guide to Praying the Rosary without Distraction
If focusing while praying the Rosary is a specific struggle you have, Mary With You has a resource you will love!
Have you ever feel like you can't be consistent in praying the rosary ?

You can't focus? 

Well happens to us very often and this is way we analyze what distract us and came up with this PDF to help us pray better.
You can get this PDF here: The Rosary.
Want more encouragement for your faith life?
Subscribe to our newsletter!