This post contains affiliate links.
This post is part of a series – see the first collection of amazing Godparent gifts at Prayer Wine Chocolate: 13 Gifts That Will Make You a Rockstar Godparent
Great Gifts for your Godson or Goddaughter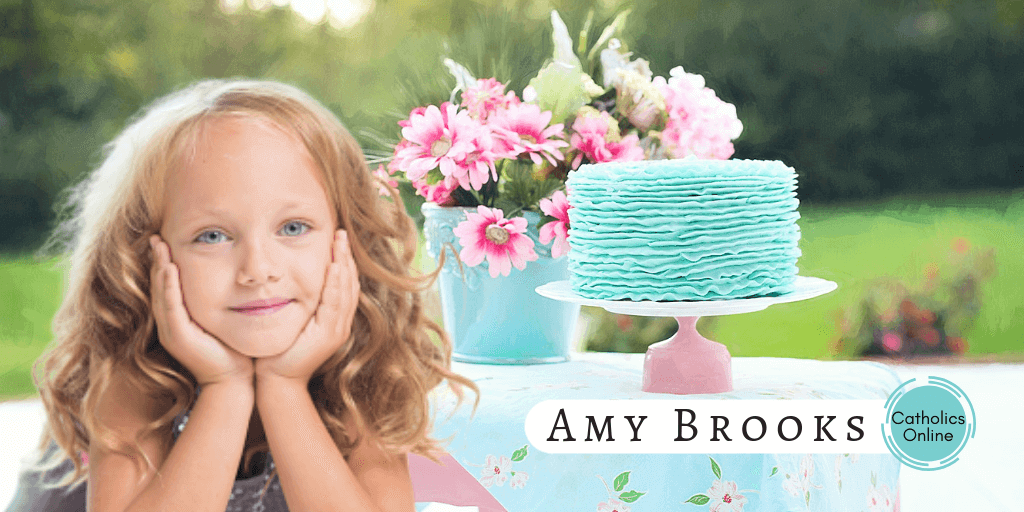 1. Baby and Toddler Gift Ideas

I love the baby tees made by Annunciation Designs.  I have a special place in my heart for Pier Giorgio (he's my son's patron saint) so I love the Verso Alto bodysuit!
My Little Patron has so many baby items which include a Saint Joseph nightlight, bibs, baby tees, and baby blankets!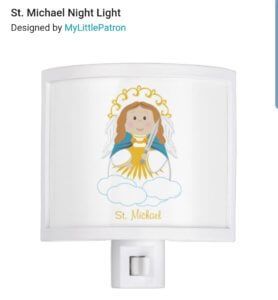 2. Children, tweens and teens
Books!  The Molly McBride series is great, especially the last one that talks about how to deal with bullies through a Catholic kid lens!
Stay Close to Christ carries a variety of Saint Charms that are fun to put on coat zippers, book pack zippers and even key chains and purses!
3&4. Comic books and Tee shirts
Voyage Comics has books and shirts that will not be put in the "boring gift" category! We are really excited that you can now pre-order The Mission of Joan of Arc #1!!!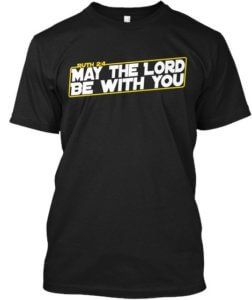 5. Bracelets!
Discount Catholic products sells knotted, cord Rosary bracelets – totally affordable and great for boys and girls!
For the teen that has been in the pool ALL SUMMER we love these water resistant, totally cool bracelets from Mary with You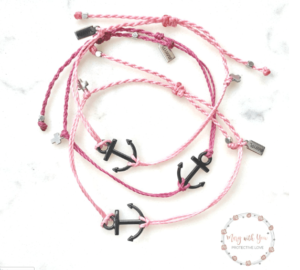 Color Explosion Beaded Stretch Bracelet made by Rakstar Designs!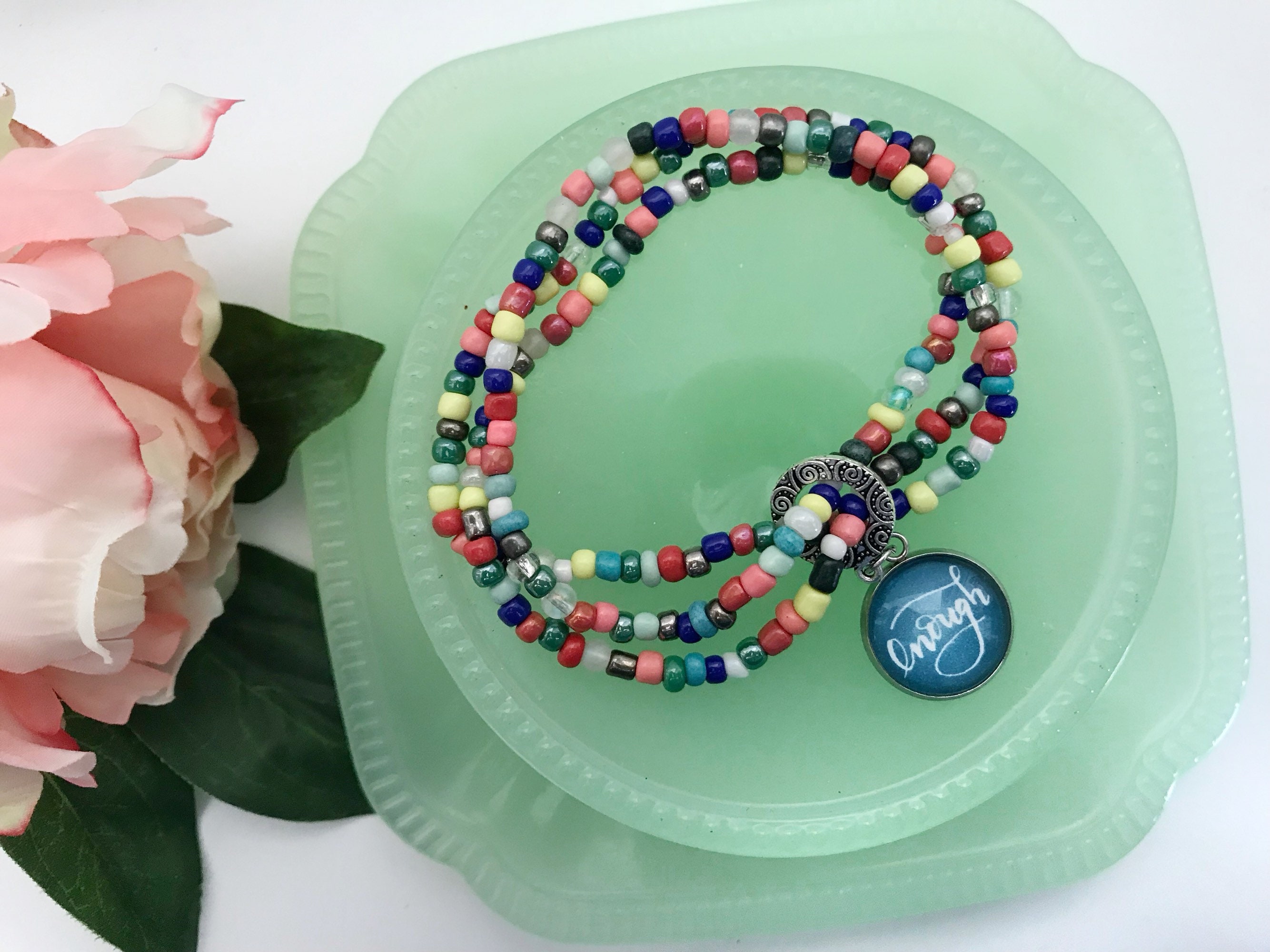 6. Rings and Necklaces
These Sacred Heart Rings and Catholic Necklaces created by Telos Art designer Jessica Connoly are simply stunning. Jessica also has gorgeous rings!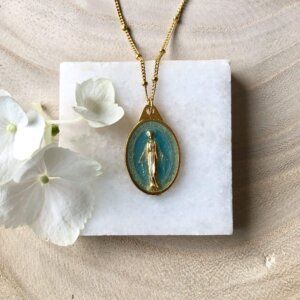 7. Sacrifice beads!
Happy Nest Home Goods makes sacrifice beads in colors that would please both boys and girls. This gift is such an amazing teaching tool for young Catholics!
This beautiful practice will help foster your ability to see opportunities to offer every moment to God.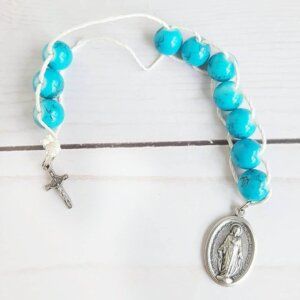 8. Paracord Rosaries
Smallthingsgr8tlove makes a variety of masculine, tough one-decade rosaries that could fit a pocket or a sports bag.
9. Socks!
Great for kids, teens and adults! Saint Michael, Pier Giorgio, Saint Therese' and Mother Teresa are just a few you can purchase for yourself and others!
10. Holy Sneakers!
Check out these St. Patrick High Top Sneakers and other options from Uplift by Lily!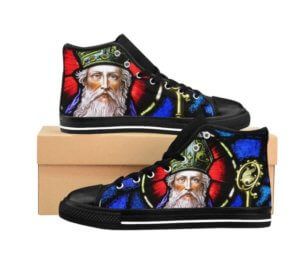 11. For the Coffee Lover
Know a coffee lover? Give them a coffee shop gift card and one of these mugs: Saint Joseph Ceramic Mug or St. Escriva Mug.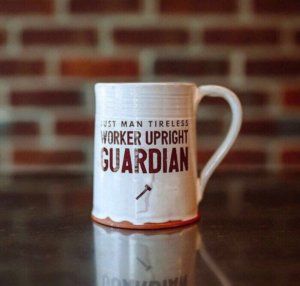 12. Girls and Women of all ages
The Joy Box from Pink Salt Riot!
It's happy, beautiful mail that comes with a challenge to give half of the products away to another person!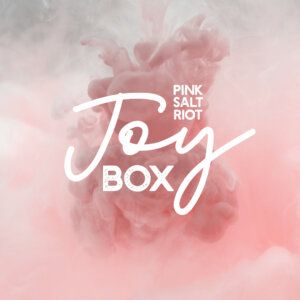 13. A Veil for her First Communion
Has your goddaughter received her First Holy Communion? Or is she preparing to receive it soon?
Consider buying her a Mass veil from Benedicta Boutique she can treasure forever.
Want more encouragement for your faith life?
Subscribe to our newsletter!