This post contains affiliate links. If you purchase through these links, Catholics Online makes a small percentage at no extra cost to you.

Whether your child is homeschooled, attends public school or is a student in a private school, these Back to School products are a perfect way to add prayer to his or her school day!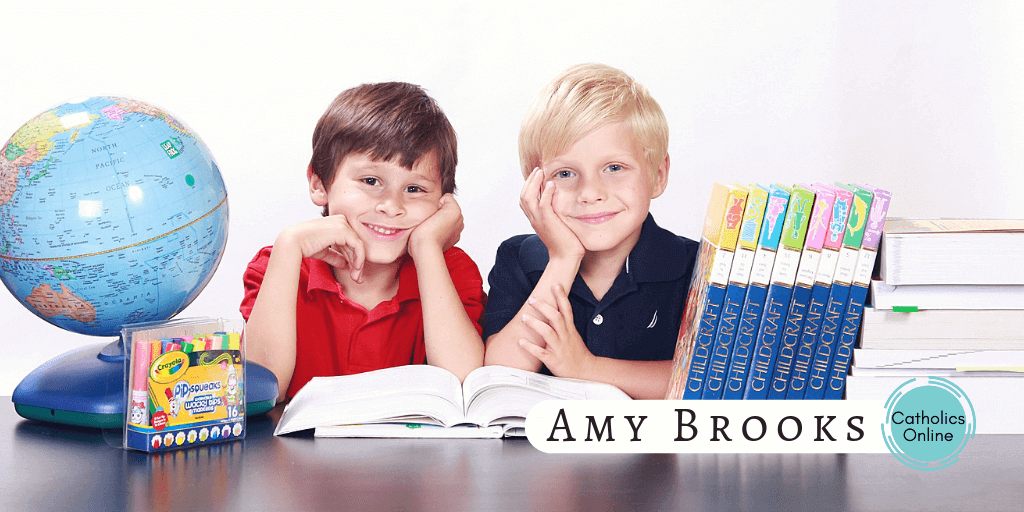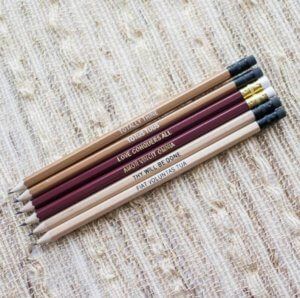 These pencils have three beloved quotes-one in English and one in Latin.
They are great to drop in a pencil bag or purse to have something unique and remindful of our Father's love.
This set includes six wooden pencils, two with each of the messages
"Love Conquers All,"
"Thy Will Be Done," and
"Totally Thine."
Each set comes beautifully packaged in a mylar sleeve.
Sometimes school work and homework feels like a battle . . . but the Spiritual Battle is even more real!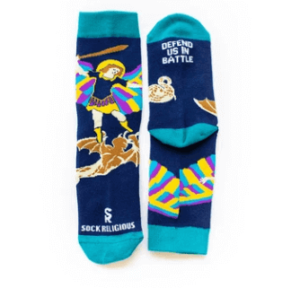 3. Saint Charms from Stay Close to Christ and Relics by Rose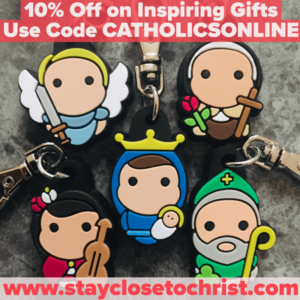 Stay Close to Christ offers Saint charms that are great for the younger student.
When you shop at Stay Close to Christ you can choose from Shining Light Charms or the Tiny Saints line!  Both are colorful, detailed and inspiring!
The Catholic Saint Key Chain made by Relics by Rose
This unique Catholic key chain features a saint of your choice.]
Each key chain is made with a sturdy, swivel clasp. The medals and beads are securely wire wrapped by hand which will stand up to frequent use.
They can be easily attached to your key chain, purse, backpack, or travel bag. The perfect gift for students!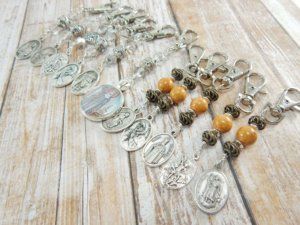 There is a story about Jesus appearing to Thomas Aquinas at the end of his life. Jesus praised Aquinas for writing well of him, and asked him what reward he would have.
Thomas Aquinas responded, "Nothing but You, Lord," – in Latin, "Nihil nisi Te, Domine."
These stickers are inspired by these words of Thomas Aquinas' and combined with a Eucharistic design.
We love how these stickers make a white water bottle look super trendy!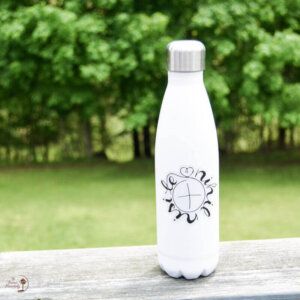 If you want to love on the young lady in your life in a big way we have an awesome bundle available with all of our favorites from this collection.
This back to school box includes a mirror cling, 3 vinyl stickers, a print, gold metallic temporary tattoos, a bookmark, wallet card, and Loved necklace for just $25 (a $45 value!).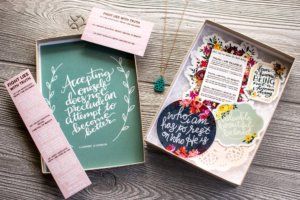 How will you bring your faith to school with you?
Want more encouragement for your faith life?
Subscribe to our newsletter!