As Catholics, we know the name Valentine means more than a cute card with a heart on it.  We know that there was more than one Saint with that name, and at least one of them died because he loved Jesus and served him with his whole heart.
This is a great holiday where we can reflect and meditate on God's love.  It's an awesome opportunity to remind the people in our lives that mean the most to us, that God loves them so very much.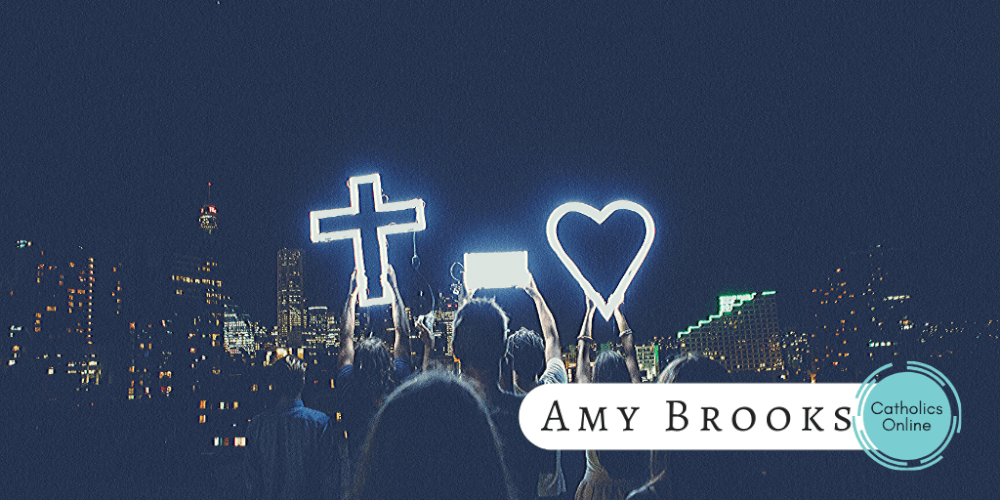 3 Ways to Make Your Valentine's Day More Catholic and Less Commercial
1. First, know that all the commercial stuff isn't all bad.
Before Hallmark came on the scene, rude, anonymous Valentines were growing in popularity in the U.S. They would say things like, "Hey loverboy, the place for you is home upon the shelf, 'cause the only one who'd kiss you, is a jack*ss like yourself."
And then around 1913, Hallmark entered the market.
Still, even in the 1940's these rude, hateful Valentines were still being sent.  One series had several that suggested the recipient kill himself or herself over some very small offense. If you want to read more about these Valentine's check out this post Happy Valentine's Day, I Hate You.
I first learned of these "valentines" in grad school when I read the book Consumer Rites: The Buying and Selling of American Holidays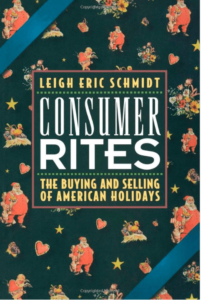 So keeping the idea in mind that people like to send Valentine's, and how much more Christian it is to send a Valentine that compliments a person, rather than encourage a person to commit suicide, in a way – our culture thankfully embraced a more Catholic approach to this holiday.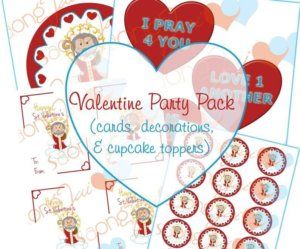 If you like to purchase Valentine cards or small gifts, you can get them from Catholic religious and lay Catholic artisans and business owners.  These products are created and sold with more of a ministry mindset, and often allow the maker to continue doing God's will and give us an opportunity to participate in the New Evangelization.
So buy chocolates from the Trappistines (Trappistine Quality Candy has great dark chocolate hearts and more); and purchase your children's Valentine's from SaongJai!
And buy yourself something too, like these Candy Heart Sneakers 
from Uplift by Lily.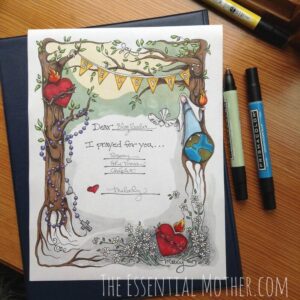 2. Give a Spiritual Bouquet
The gift of prayer is priceless.  We give our time to someone when we dedicate a prayer for them.  Melody Lyons from Essential Mother created this gorgoeous Catholic Valentine that allows us to tell someone that we prayed for them and how we prayed for them. And, it's free!  This Catholic Spiritual Bouquet coloring page can be downloaded instantly. This spiritual bouquet prints out black and white to an 8.5″ x 11″ piece of paper unless you scale it down to make smaller cards. It's the perfect Catholic Valentine but can be given for any occasion.
3. Embrace the Opportunity to Evangelize
The commercial aspect of this holiday beats us over the head with the word LOVE.  We, as Catholics, know and believe that God is love.  That God shows us how to love.  That loves us more than we could ever imagine.  That there is no greater love than the love we find in, through and from Jesus.
Use this beautiful truth and incorporate his love into your Valentine's Day.  Give out King of Love Stickers from No Heart Untouched;
a LOVE BOX or Sticker Bouquet from Pink Salt Riot.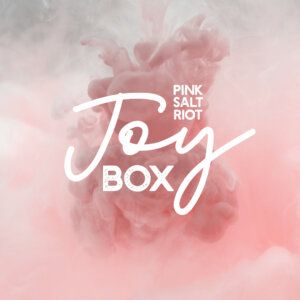 If you are looking for romantic love based on our faith as a firm foundation, go to Catholic Singles and take that leap of faith!
Want more encouragement for your faith life?
Subscribe to our newsletter!