This post contains affiliate or associate links with several businesses (which means if you shop through the links, I earn a small commission). As an Amazon Associate I earn from qualifying purchases.
It is not a rare occurrence to see pop culture clash with our Catholic values and morals.  We often see things in the media that go against the idea that certain acts are indeed, sinful.
However, pop culture isn't always a source of lies and bad heroes.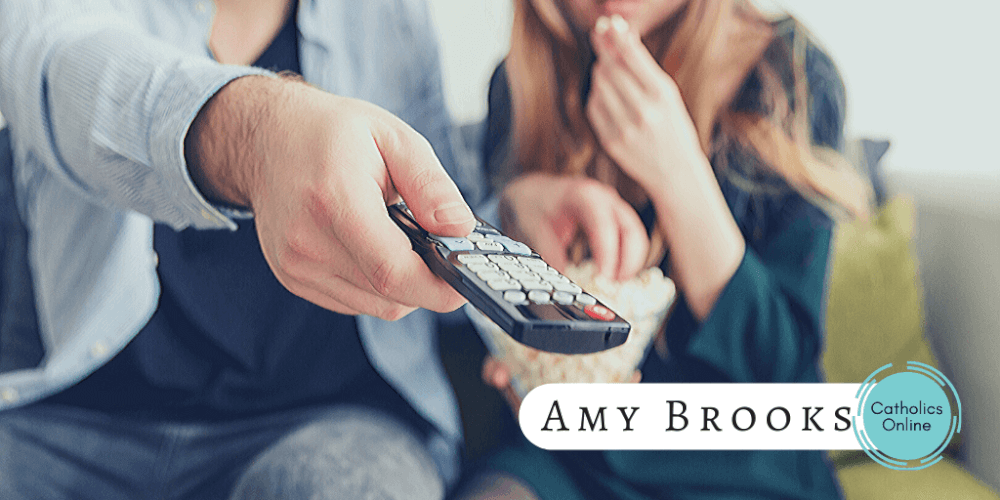 Recently some recent parallels have shown how modern heroes and popular movies can demonstrate real truth.
From the power of fear to the beauty of adoption, notorious heroes have provided lessons in faith and reason.
On Prayer Wine Chocolate, I recently discussed the connection between Saint Joseph and the depth of adoption in a post titled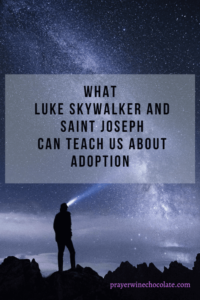 What Luke Skywalker and Saint Joseph Can Teach Us About Adoption
Here is an excerpt from the article:
In the recent film of the Star Wars franchise, the infamous Luke Skywalker states:

"Some things are stronger than blood".

Luke was speaking to Rey when he said,

"Some things are stronger than blood".

Rey was not the biological daughter of Luke. She's not the daughter of Leah. But both Luke and Leah, in a sense, adopted her.

Rey eventually takes on the name, Skywalker.

When Luke assures Rey that she has all she needs to defeat the Dark Side, he gives her the lightsaber of Leah to use in addition to his own.

Luke assures Rey all of the Jedi will be with her.

In her final battle with the Emperor, you hear the voices of former Jedi.

Yoda, Obi Wan and all who were a part of Jedi history become part of Rey's history.

The Spiritual Realm of adoption is made visible to the viewer. The reality of that history helped her to defeat the Dark Side and become a Jedi herself.

This cinematic visual allows us to see the Jewish belief in adoption and the power of a name.  In the Gospel of the lineage of Jesus is traced through Saint Joseph. When Saint Joseph gave Jesus His name, he in a sense, adopted Him.

In the Jewish tradition, adoption was a spiritual act.

When a man adopted a child,

all that made that man who he is,

his background, his ancestry,

all of this poured out upon the child. 

When Joseph named the child, adopted the child,

Kind David, King Solomon, and all that was part of Joseph's ancestry became part of Jesus' ancestry. 

The power and significance of the act of adoption are striking similar.  There are many times in the Star Wars franchise history where observers have noted similarities of the fictional Jedi tradition and the very real Jewish tradition.

Adoption is powerful, significant and more than just a legal process.
Read the whole article here (which breaks down 5 lessons both Luke Skywalker and Saint Joseph teach us about adoption).
What Luke Skywalker and Saint Joseph teach us about Adoption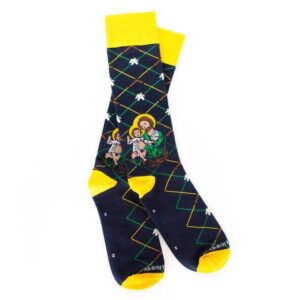 The Voyage Comics Blog recently demonstrated how the parable of the ten gold coins, Saint Anthony and Bruce Wayne teach us to combat fear in a way that allow us to both face and transcend our fears. Voyage Comics has a great way of demonstrating how our faith and modern heroes often coincide, for example, last month they discussed The Flash in the article titled The Sacrifice of Barry Allen in 'Infinite Crisis'
Here is an excerpt from What Batman and St. Anthony of Egypt teach us about overcoming fear
In the movie Batman Begins, young Bruce Wayne falls into a well at Wayne Manor while playing with his friend Rachel Dawes. He fractures his leg and is terrified when a swarm of bats attack him from out of the darkness of the surrounding caves.

After Bruce's father, Thomas Wayne, rescues Bruce from the well, he tells Bruce the bats attacked him because they were afraid of him.

With his last few words, he was telling Bruce, "Don't allow this to turn you into a bitter man. Don't allow this to stop you from growing into the person you are meant to be. Use it. As bad as this is, it's going to be okay."

The parable of the ten gold coins and Bruce Wayne's story are a warning about the potentially paralyzing and corrupting effect fear can have on us. God doesn't expect us to be robotically fearless as if we can turn the fear switch off whenever we want. Like Thomas Wayne said, all creatures feel fear. However, we can't allow fear to paralyze or corrupt us, preventing us from growing into the saints God intends for us to be. We must face our fears and transcend them.
Read the article in it's entirety here: What Batman and St. Anthony of Egypt Teach us about Overcoming Fear
If you also liked that Star Wars connection, check out how Voyage Comics built upon the same new film in The Communion of the Saints in Star Wars
It can be comforting to find good in our modern world.  We can find beauty in the truth that shines through the darkness.
I encourage you to look for those things and talk about them with your friends and family.  It is good to point out the truth.
Want more encouragement for your faith life?
Subscribe to our newsletter!