Lent calls us to pray, fast and give.
Sometimes we do one better than the other two. Often, we forget about that last one: give.
According to the United States Conference of Catholic Bishops
The foundational call of Christians to charity is a frequent theme of the Gospels.  During Lent, we are asked to focus more intently on "almsgiving," which means donating money or goods to the poor and performing other acts of charity.
We at Catholics Online want to help you give alms.
Here are 7 "out of the box" ideas to help you give more, this Lent!

1. Help Support a Mission Diocese
Want to help Catholics in the United States?  Feel compelled to help priests and deacons do the best they can do?
Help support a mission diocese.
Mission dioceses are identified as isolated and/or financially under-resourced dioceses in the United States.  They are dioceses where the Catholic Church is emerging, and even thriving, but the financial resources are scarce.
A mission diocese is often limited in terms of infrastructure, Catholic educational institutions, professional opportunities, and philanthropic opportunities.
One of our directory's ministries, Burning Hearts Disciples, is currently working with a mission diocese in the South to provide evangelization & discipleship formation for all of their priests and deacons.
Burning Hearts Disciples could use monetary donations to help cover some of the costs of sending a formation team to the clergy convocation for this mission diocese in October 2020.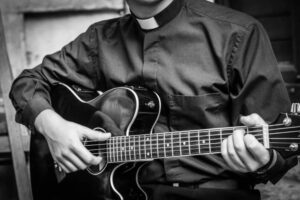 2. Give Baby Blankets

Love babies? Donate a set of infant baby blankets to Be Not Afraid.
Be Not Afraid is a non-profit organization that helps parents that have been given a fatal or lethal prenatal diagnosis of an unborn child.
Often these parents hear the recommendation to terminate the pregnancy. Be Not Afraid supports parents in advocating for basic care and in obtaining the treatment they deem appropriate for their child after birth no matter the diagnosis.
BNA follows the ethical teaching of the Catholic Church, but serve parents of all denominations.
At the present time, BNA has an immediate need for set of infant blankets to be made.
Not all of our families are expecting babies who are likely to die, but for those who are we like to provide two identical crocheted or knitted blankets.
They can wrap their baby in one for the time they have with their baby, and then remove that blanket to keep forever after baby dies, and wrap baby in the identical blanket to send to the funeral home.
Because we serve so many families, we go through a number of blankets each year.  We prefer the blanket sets to  be made in muted/soft shades of blue or pink, or even in white, and that each blanket includes a cross.  We have the patterns if needed.
Be Not Afraid is also in need baptism bibs and infant rosaries.  The bibs of course are white and the rosaries should also be made in sweet shades of blue and pink.
Although many of BNA's clients have to cope with the death of their child much sooner than anyone would wish; once in a while the Be Not Afraid Ministry gets to witness a miracle.
Baby Mila is one of those miracles.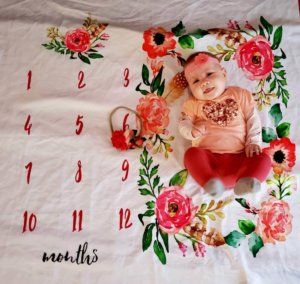 Yes, you can donate used Legos!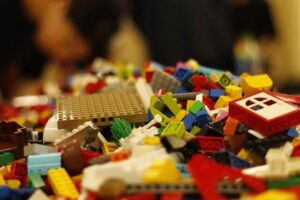 The Lego Church Project was founded by John Kraemer.  John has a mild form of cerebral palsy and makes it his mission to show that even if you have a disablitly, God can use your talents!"Building the Faith: One (LEGO) Brick at a time!
For the last twenty years John "JM" Kraemer has been building and displaying his annual "Lego Church Project". A massive creation of over twenty-five thousand LEGO building block.
The Project is Catholic art with a mission: Showing that even if you have a challenge or disability that God can use your talents. I have a mild form of cerebral palsy. God uses my talents! Come and see what God is doing in my life!
4. Give the Gift of Catholic Journaling

Do you want to help young girls find their identity and grow closer to Christ?  Do you believe each soul was created on purpose, for a purpose? Donate a Be Yourself Journal to a young girl who is struggling to find herself.
As described by Catholic writer Carissa Pluta:
Girls growing up today are constantly being bombarded with ever-conflicting, ever-changing messages about where their identity lies.

It's confusing and it's frustrating, for both the girls and for us as parents who want their children to be confident in who they are.

This gem of a book is a fun and awesome resource for navigating the tricky waters of early adolescence with grace.
There are two ways you can donate the Be Yourself Journal. One, simply purchase a Be Yourself Journal to donate through Prayerwinechcolate.com (the author, Amy Brooks, will give that journal to a young girl who's need has been brought to her attention.).
Another way is to purchase one (or more) and give it to a school or ask a parish for permission to place a few in the Eucharistic Adoration chapel.  Perhaps donate a set of Be Yourself Journals to a youth group or a Religious Education program. The Be Yourself Journal can be bought on Amazon, Prayerwinechocolate.com, from Our Sunday Visitor, 
Barnes and Noble's website and many Catholic bookstores.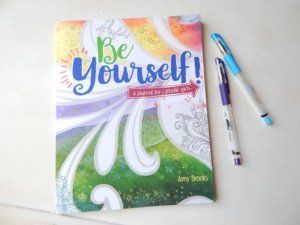 5. Purchase a gift from a Catholic business.
We recommend a gift that challenges the receiver to give. The Joy Box, created by Pink Salt Riot, 
is a fun box filled with trendy, faith based gifts.  In fact, the box contains over $85.00 worth of products, but only costs $25.00.  The box curators challenge each person that receives a Joy Box to give away half of what is in the box.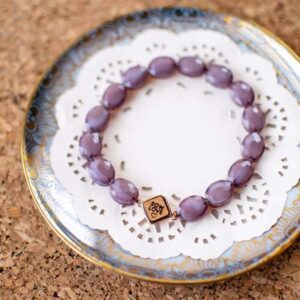 6. Support a Catholic KickStarter
Consider yourself a Catholic Geek?  Like Comic Books?  Lord of the Rings?  Stargate Atlantis?  If you answered yes to any of the following, a great way to give alms this Lent is to support Voyage Comics in their kickstarter campaign for their newest project, "Jonah's Voyage to Atlantis"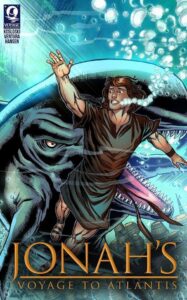 The ancient city of Nineveh is under the spell of a malevolent demon who thirsts for souls. In an effort to break free the people of Nineveh from the evil darkness that enslaves them, God sends the prophet Jonah to deliver a message of warning.
However, Jonah turns timid and flees in the opposite direction, away from his divine quest. 
A violent storm at sea puts Jonah at the mercy of a mammoth creature that takes him down into the watery depths. Down in the coldest, quietest waters, in the forgotten elder city of Atlantis, Jonah learns how black the shadow is that falls over Nineveh, and is given a legendary weapon in hopes that he can save the city before it is too late.
7. No money?
Give time, energy and a social media shout out!
However, these ministries don't have a huge amount of capital to put into marketing.
They depend upon people like you to share their posts and raise awareness of their missions.  Even Catholic businesses that focus on nurturing one's faith could use a boost.  By liking their pages, commenting and sharing their content you may help them grow by your effort and time!  We would love if you invited your friends to follow us on
Facebook,
Twitter
and
Pinterest
!
At Catholics Online, one of our goals is to help small Catholic businesses sustain themselves and meet their goals.  We help boost their exposure and share products that lead people closer to Jesus.  Liking our page and sharing our posts helps us succeed in our mission.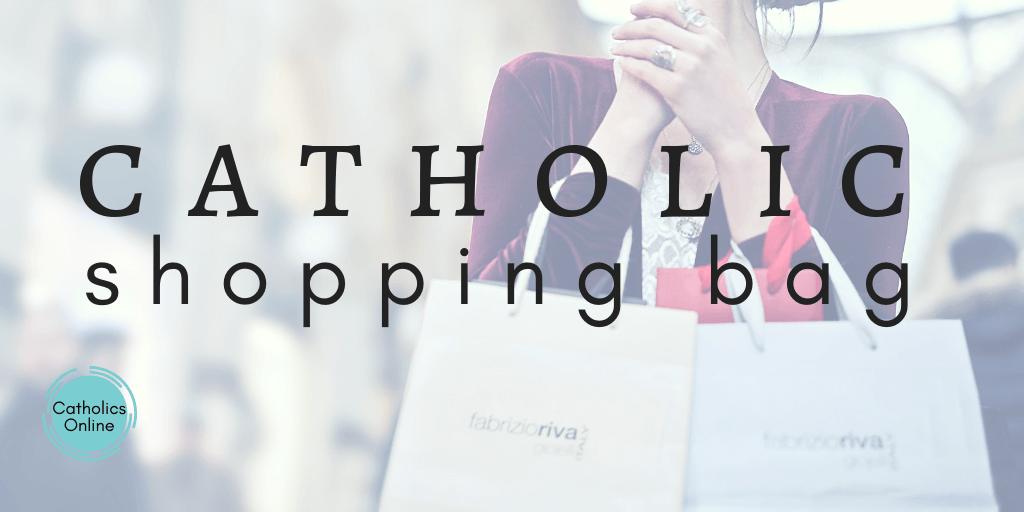 If you are not currently on social media, another way to support Catholic ministries is to sign up for their newsletter.  You can sign up for our newsletter here: