You give of yourself everyday.
Lent calls us to pray more, give more and sacrifice more.
You want to, but you already feel so busy.  Perhaps you would love a "kiss" method to Lent (Keep is Simple Sweetie!).
We have some practical resources for you that will help and not overwhelm even the busiest women.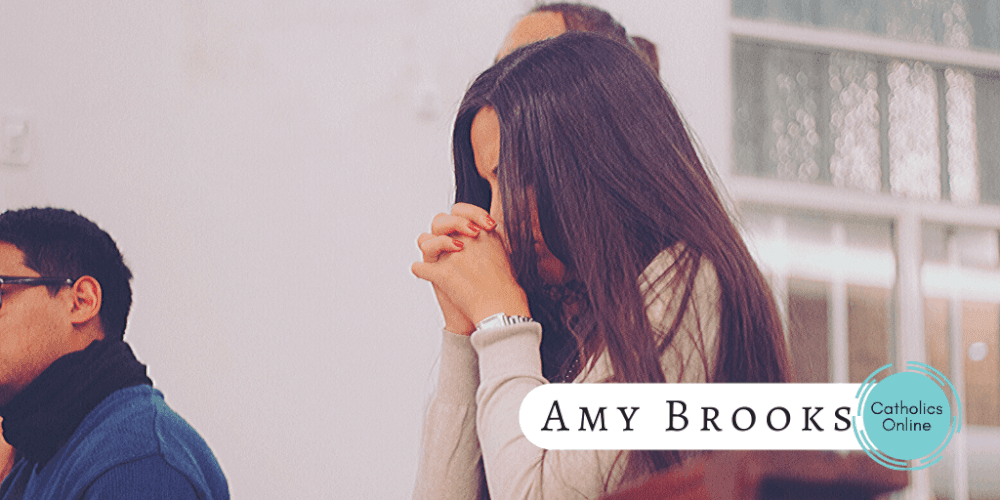 Focus on virtue.
Make this Lent about growing in Virtue and Holiness.
Ven. Fulton Sheen once said:
We can think of Lent as a time to eradicate evil, or cultivate virtue, a time to pull up weeds or to plant good seeds. – Ven. Fulton Sheen
We suggest the newly published book: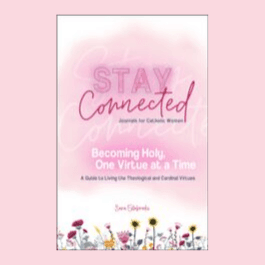 Becoming Holy, One Virtue at a Time: A Guide to Living the Theological and Cardinal Virtues (Stay Connected Journals for Catholic Women)
God calls each of us to become saints.
That may seem daunting, but in Becoming Holy, One Virtue at a Time, Sara Estabrooks shows you how you can answer this call in your daily life. By drawing on Scripture and the Catechism of the Catholic Church, you will be enabled to seek virtue and pursue sainthood, starting now.
Stay Connected Journals for Women help you deepen your connection with Christ through inspiring stories, reflections, Scripture study, and prompts for prayer and journaling.
Each journal explores a different path to spiritual growth in seven short, easy-to-complete chapters, making them perfect for individual or small group study. 
One reviewer states:
This refreshingly relatable book is perfect for ordinary women striving to be saints in the midst of this chaotic, blessed life. It's an easy-to-follow guide that delivers on its goal to help you make "steps, leaps and bounds, or those little but eternally important shuffles forward" in your spiritual life. You'll read and return to this book regularly!
Focus on praying more, even on the busiest days.
If you are trying to figure out how to pray more in life during every season, we suggest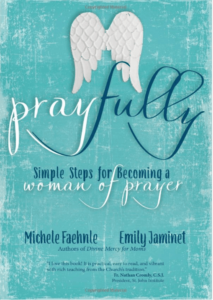 Pray Fully: Simple Steps for Becoming a Woman of Prayer
"I feel silly trying to make up prayers myself."
"My mind starts to wander as I am speaking to God."
"I just don't have time to pray."
Do you recognize yourself in any of these statements?
Then Pray Fully is for you. Michele Faehnle and Emily Jaminet—bestselling authors of Divine Mercy for Moms and The Friendship Project—share the rewards and frustrations of their own prayer journeys to create a practical guide that combines testimonies, tips, and journaling space to help you spend quality time with God.
Whether you want to learn how to pray aloud in a group or to stop your mind from wandering during prayer, Faehnle and Jaminet have practical advice and the real-life experience to help you overcome obstacles to everyday prayer.
This book was just published and already the reviews are great.  Here's one from Amazon:
PrayFully is another book to keep by your bedside to guide us on our journey to heaven. Michele and Emily's book is filled with many practical and sustainable ways to become stronger women of prayer. Grab a notepad or a highlighter because they'll be many simple tips you will want to ponder on and pray with again.

One of my favorite quotes in the book is ' I realized that I needed to quit tossing up the life raft prayers and instead invite God to steer the ship!'
Keep it Simple this Lent.
Choose one resource.  Look at it for 10 minutes a day. Grow closer to Christ.
Keep in Touch!
Get more inspiration straight to your inbox. Sign up here: