This post contains affiliate links. If you purchase through these links, Catholics Online makes a commission at no extra cost to you.
The best present our family received this past Christmas was a subscription to Disney Plus.
Did you know you can watch The Sound of Music with that thing?
It's been a great gift for my husband (Mandalorian); our two year old daughter (Moana and Frozen on repeat); me (see previous statement) as well as our sons!
Subscriptions make great gifts.  And what is great news is that you can invest in your loved ones with spiritual subscriptions.
These subscription plans nourish our relationship with God, encourage us to pray and remind us that our faith is rich, deep and accessible.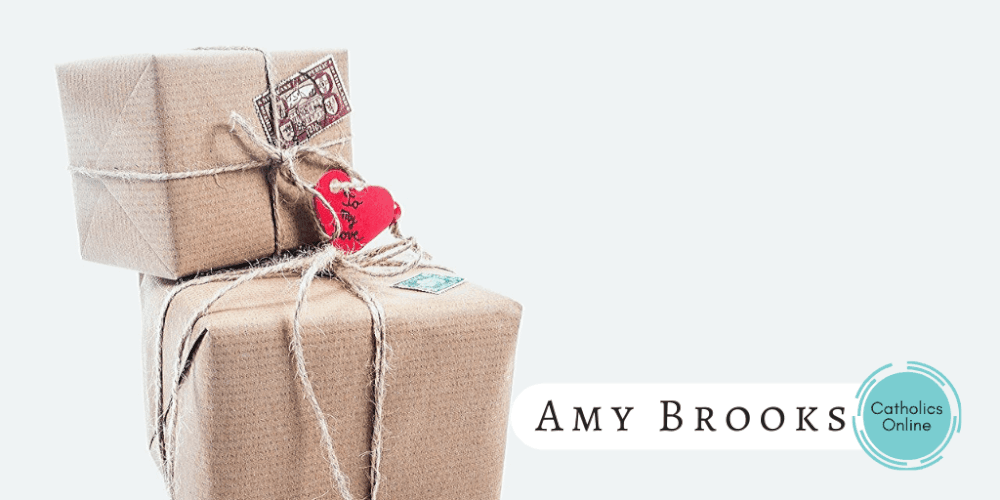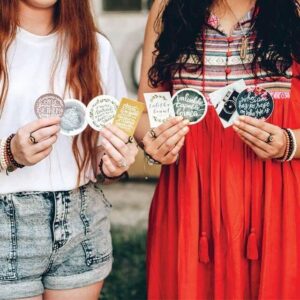 With the Joy Box subscription you will have beautiful, thoughtful, and unique handmade products on hand to give when someone is sick, downtrodden, struggling or rejoicing.
You will have
Beautiful prints to slip in with a meal for a new mom.
Thoughtful cards to send to Ann in accounting that just got a promotion.
Unique and stunning jewelry to pass on to your niece when she gets the lead in the play.
A simple uplifting keychain to add some encouragement to the life of your newly widowed neighbor.
Pink Salt Riot imagines a world where these small acts of giving multiply to create a more Christ-like, kinder, gentler culture. And it doesn't take anything more than glancing at the news to know we need that like crazy.
2-3 5×7 art prints
6 greeting cards (2 or more designs each box)
2+ vinyl stickers
2-3 pieces of jewelry, accessories, and other handmade goodies to give + keep
Surprises! (surprises have included an extra stickers, a printed gift bag, tattoos, and more!)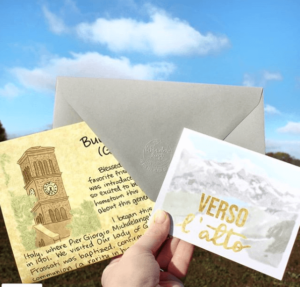 Explore churches, apparition sites, Saints' homes, pilgrimage sites, local traditions, and more.  Focusing on focusing on ages 6-11 children will watch the mailbox in anticipation, awaiting a new tale.
Just $6 a month, your letter will surprise, delight, and instruct your family.
The mission of The Little Catholic Box is to share the work of talented Catholic artists, religious orders, and small businesses that seek to infuse the culture with our Catholic faith.
The owners, Erica and Greg, hope to support YOU in your personal faith journey by finding items that weave our Catholic faith into everyday life, through everyday objects. May they serve as constant and gentle reminders of our true purpose, and in some small way make heaven tangible.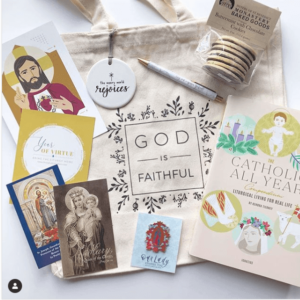 The Novena Sock Club  is the perfect gift for a loved one that keeps on giving. For nine months, we will send one pair of our top selling socks to the subscriber.
We've also partnered with PrayMoreNovenas.com to send along a novena prayer with each box! Subscription includes socks featuring St. Therese', Saint Michael, Saint Joseph, Saint Joan of Arc and more!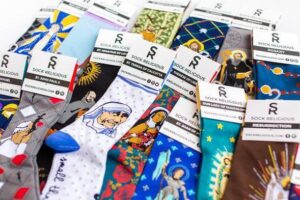 Join the All Saints Sock Club and we will automatically ship you our newest sock at the beginning of the month before they are available to the general public and you'll save by subscribing!
Each crate includes:
TWO activities a month for feast days
A memento
A print with a prayer, verse or quote to learn for the month and hang up in your home
A Spotify playlist to fill your home and car with beautiful music
Sign up to give (or get) the Catholic Family Crate today!
Seeds for Sainthood
Seeds for Sainthood – Catholic subscription box with everything you need to start growing your domestic church today.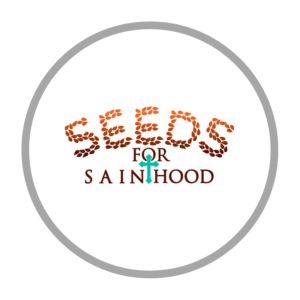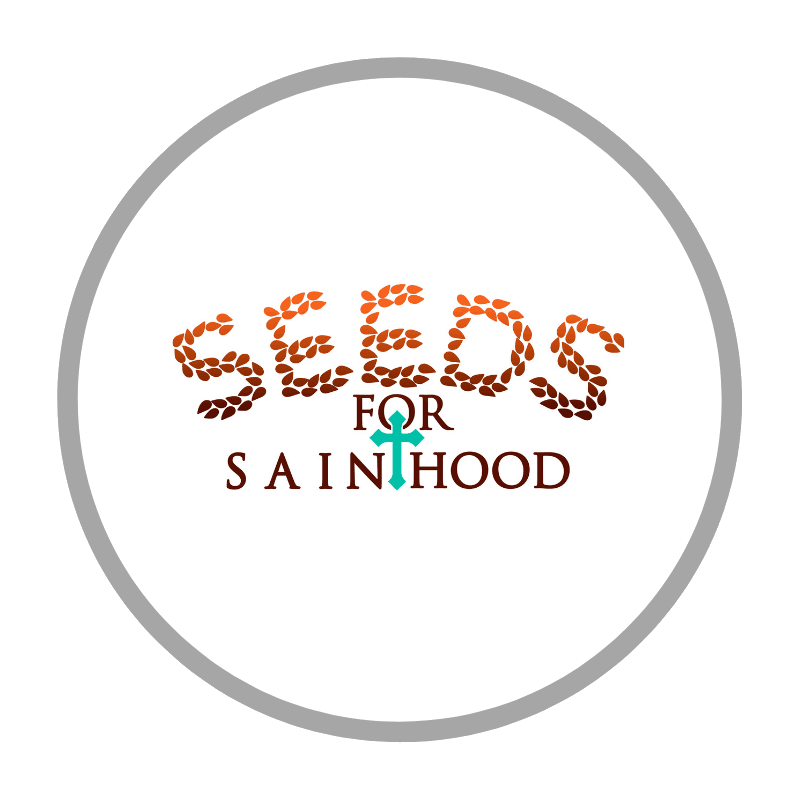 We believe in the traditional teachings of the Catholic Church and offer new traditions to grow our trust in Jesus. The four pillars of the Catechism of the Catholic Church lay the groundwork for rooting disciples in their faith at home. Our monthly subscription box will plant the seeds for sainthood with stories of Saints, the blessed Sacraments, liturgical Seasons, Supplications and prayers, and ways to Serve the body of Christ. We do this while Sourcing from and supporting fellow Christian businesses and Sharing our blessings with Christian missions.
Centered around the liturgical seasons, boxes will be sent within the first month of each quarter (January, April, July, October) with a theme related to a special feast day or celebration. By the end of 2020 recipients will receive four handmade gifts, including: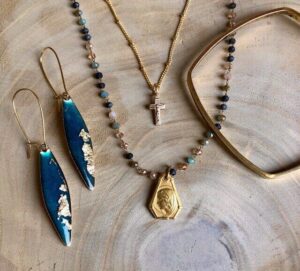 one set of earrings (sent with First Quarter Box)

one necklace with unique Catholic medal

one bracelet with special Catholic medal

one necklace with custom Catholic medal

prayer cards or window clings

discount codes towards future purchases.
Each box will be beautifully wrapped and include an explanation behind the inspiration of each piece.
Each quarter a new item will arrive in the mail with a unique piece of jewelry and a special note behind the inspiration of each piece. (Images depicted are an example only, final designs will be kept a surprise!)
Sign up for More Inspiration!
You can join our newsletter here: