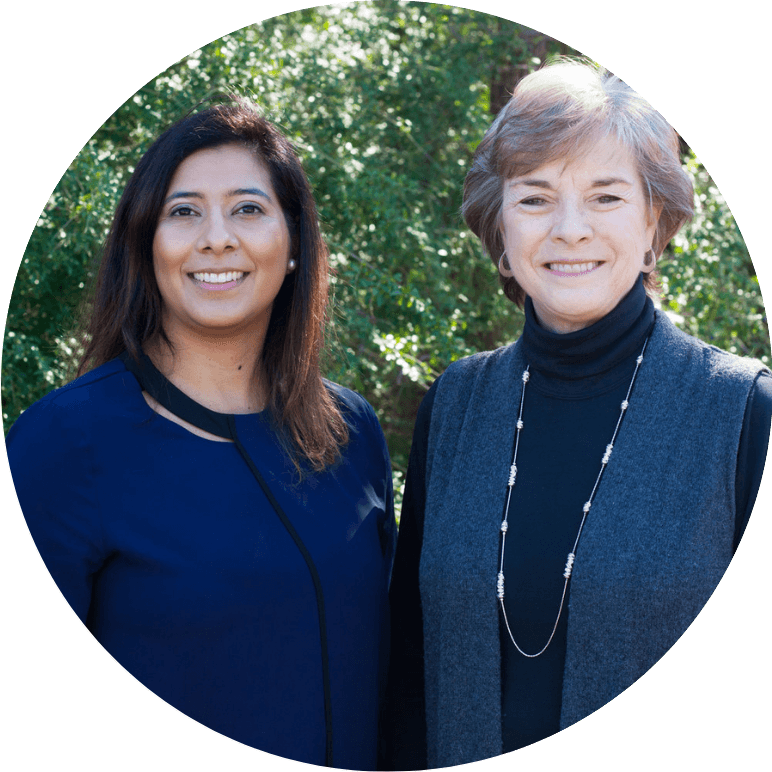 In His Image Counseling Center
In His Image Counseling Center – In His Image Counseling Center, PLLC, offers evidence-based treatment founded on a Catholic understanding of the human person. Our team of clinicians desires to help individuals reclaim their sense of goodness and dignity as beloved children of God. Our goal is to bring Christ's healing and peace to suffering hearts and minds through excellence in psychotherapy.
In His Image Counseling Center began in San Antonio in the early 1990's, where Sue Baars began her counseling practice. The name "In His Image" came to her as she was contemplating what name to give her private practice. She wanted something that would articulate the focus of her work which was grounded on the psychology of St. Thomas Aquinas and that of her father, Conrad Baars, M.D., and his colleague, Anna Terruwe, M.D. After moving to Dallas in 2002, Sue began working with Maribel Laguna in their Irving office, and the practice became officially incorporated. Sue and Maribel chose Mother Teresa as the patroness of In His Image Counseling Center. While referrals to the practice have grown, so has the practice itself, with the addition of a number of therapists who all share the same Catholic vision of the human person. The words of St. Mother Teresa inspire the clinicians at In His Image Counseling Center. "We think sometimes that poverty is only being hungry, naked and homeless. The poverty of being unwanted, unloved and uncared for is the greatest poverty."
Maribel Rodriguez Laguna, M.A., LPC-S, is a Licensed Professional Counselor Supervisor in Irving, Texas, where she is the co-owner and assistant clinical director of In His Image Counseling Center, PLLC. She is a board member of the Catholic Psychotherapy Association (CPA), CPA president-elect for the 2021 year, and CPA conference chair for the 2020 conference. Maribel has worked as a counselor in a variety of settings including the Dallas County Juvenile Detention Center, Genesis Women's Shelter, and the Dallas Independent School District Youth and Family Centers. Maribel specializes in pre-marital preparation, marital counseling, vocational discernment, as well as Affirmation Therapy. Additionally, Maribel is a presenter at Catholic events in the Diocese of Dallas and has been a bi-monthly guest on La Red de Radio Guadalupe, "Alegre La Mañana." Most recently, she has been invited by the Eternal Word Television Network (EWTN) as a guest speaker. She is inspired by St. Mother Teresa and her inspiring words: "Stay where you are. Find your own Calcutta. Find the sick, the suffering, and the lonely right there where you are — in your own homes and in your own families, in your workplaces and in your schools. You can find Calcutta all over the world, if you have the eyes to see. Everywhere, wherever you go, you find people who are unwanted, unloved, uncared for, just rejected by society — completely forgotten, completely left alone."
Sue Baars, Ph.D, LPC-S, LMFT, LCDC, has worked extensively in the field of counseling since 1986 in both hospital and outpatient settings. She provides individual, marriage and family therapy in Irving, Texas, where she is privileged to collaborate with a team of Catholic therapists and psychiatric nurse practitioners at In His Image Counseling Center. Sue bases her treatment of a variety of emotional & spiritual problems on the integration of the Christian anthropology of St. Thomas Aquinas with modern psychological developments. She has presented at Catholic conferences around the country, and has been a frequent guest on EWTN's Women of Grace. She often presents the work of her late father, psychiatrist and author Conrad Baars, a pioneer in the field of Catholic psychology. Sue cites the cultural erosion of the family as the root of the lack of affirmation from which many people in our time suffer.
Sue's lectures includes a series of talks given to priests: The Abode of Love: Developing the Heart. She and colleague Bonnie Shayne, M.S., edited a collection of Dr. Baars' articles and monographs related to the priesthood entitled, "I Will Give Them a New Heart: Reflections on the Priesthood and the Renewal of the Church."
Sue was on the faculty of the Institute for Priestly Formation from 2008 to 2015, where she taught diocesan seminarians. Sue has also contributed several book chapters on priestly formation for IPF. At present, she is working on developing a curriculum to train therapists in the Baars/Terruwe Model of psychotherapy.
Sue is a Past President of the Catholic Psychotherapy Association and holds a doctorate in Family Therapy from Texas Woman's University.
Information about Affirmation therapy and the Baars/Terruwe Model of psychotherapy may be found at http://www.BaarsInstitute.com.
I'm looking for Catholic…