This post contains affiliate links.  If you shop through those links, we make a small commission. Thank you for your incredible support!
Online shopping has been such a blessing lately.  Amazon has allowed us to get essentials without leaving home.
BUT when it comes to Catholic gifts that truly excite the giver and the receiver, Amazon leaves a lot to be desired.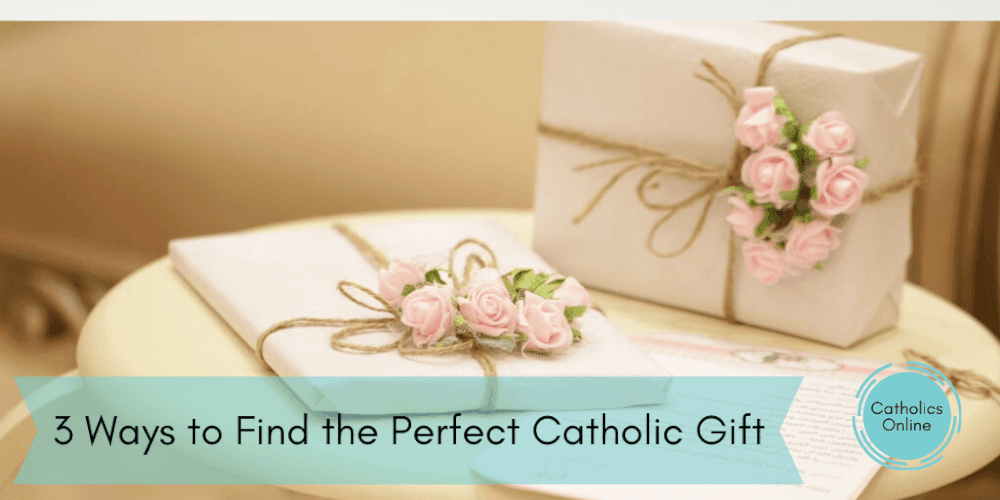 Sure, if you are looking for a great Catholic book, Amazon is great.  Our authors' books and journals are often on sale and included in Prime's free shipping.  However, if you are looking for a gift that is not a book . . . we have some suggestions for you.
3 Ways to Find the Perfect Catholic Gift
1. Browse the Catholics Online Directory
Our directory has a plethora of Catholics who create beautiful, inspiring Catholic gifts.  If you are short for time, simply check out the shop page.  This page gives a quick glimpse of what types of shops you will find on our directory.
If you have more time, and desire a hand crafted item, click on our artisans tab!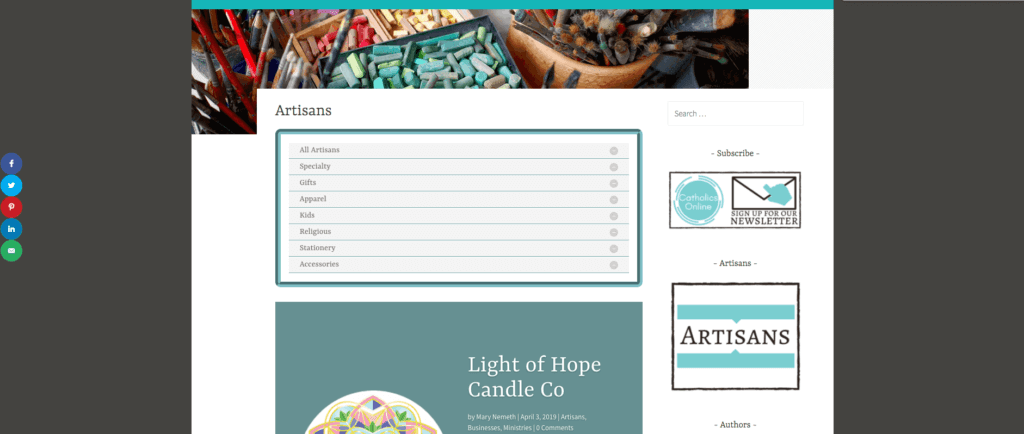 Once you click on Artisans, you will notice some sub-categories.  Click on each subcategory, and you can narrow down your search! You can look for "gifts for men"; "gifts for women"; "jewelry"; "mugs", "toys", "house and home" and more!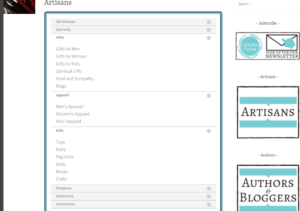 If you are shopping for a gift, and not specifically searching for something handcrafted, try our businesses tab!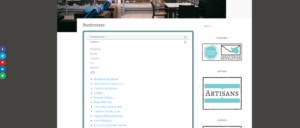 If you are a Catholic business owner that would like to be featured on our website, sign up for our directory here: Become a Member
2. Search "Catholic Gifts" on Pinterest
Pinterest is a great search engine.  You can follow us on Pinterest here: Catholics Online on Pinterest
Some of our boards include Catholic Etsy Shops, Gifts, Catholic Products, Catholic Stickers, Rosaries and more!
You can also simply search"Catholic Gifts" on Pinterest and find a ton of visual images that will guide you to what you were hoping to find!

3. Follow Catholic Shopping Bag on Facebook
Catholic Shopping Bag shares 4 to 5 gift ideas daily!  Often it is a sale price, other times it is a free resource.  The page shares gifts ideas for men, women, children, friends, neighbors, teachers and more!  Make sure you select "see first" or purposely search out the page when you need a gift idea!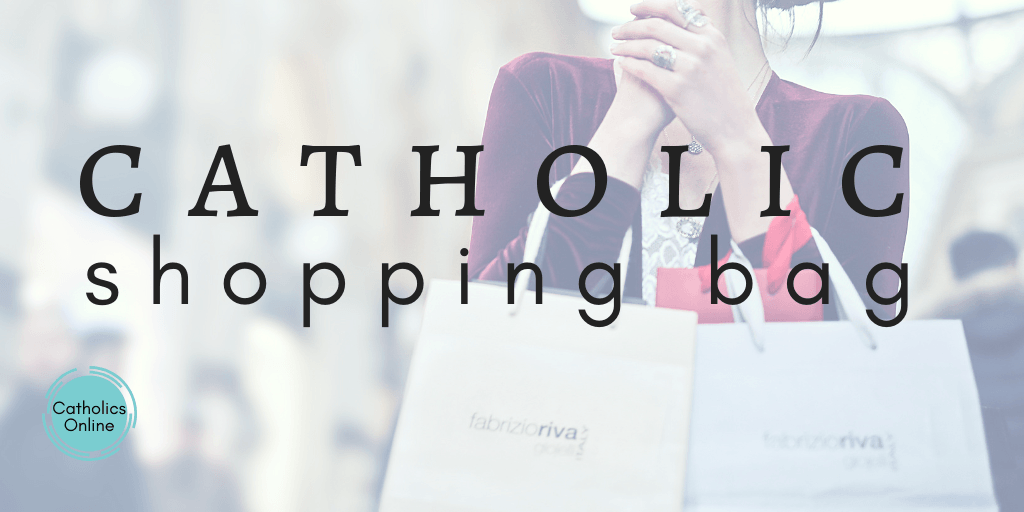 If you are a Catholic business owner that would like to be featured on our Facebook page, sign up for our directory here: Become a Member
We often blog about gift ideas too, so it's a great idea to sign up for our newsletter (see bottom of post)!  One of our latest post talked about Catholic Subscription Boxes!
Want some gift ideas right now?  Check out Stay Close to Christ!