This post contains affiliate links. If you purchase through these links, Catholics Online makes a commission at no extra cost to you.
Support Catholic small businesses and evangelize too!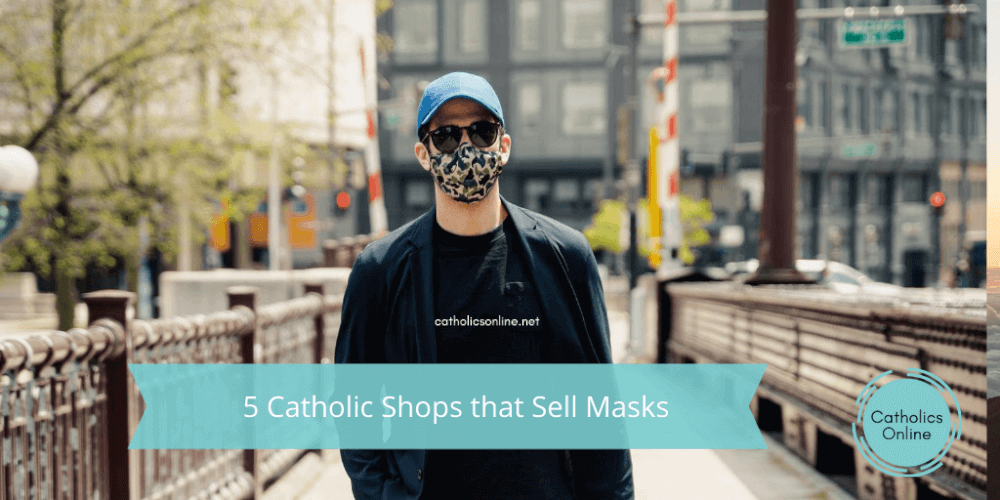 5 Shops that Sell Catholic Masks
This neck gaiter is a versatile accessory that can be used as a face covering, headband, bandana, wristband, and neck warmer. Upgrade your accessory game and find a matching face shield for each of your outfits
Masks are the new black!
These masks are made of 100% cotton, using a pattern approved for personal use. Perfect for trips to the store and other essential outings.
Express your style by choosing the fabric for your handmade cloth face masks with ties. The masks fit snugly over your nose and mouth helping to prevent the spread of germs. Cloth face masks remind you to remember to not touch your face. Adjust to fit your face with the securely attached fabric ties. This particular face mask with ties has a pocket where you can insert a filter if you wish.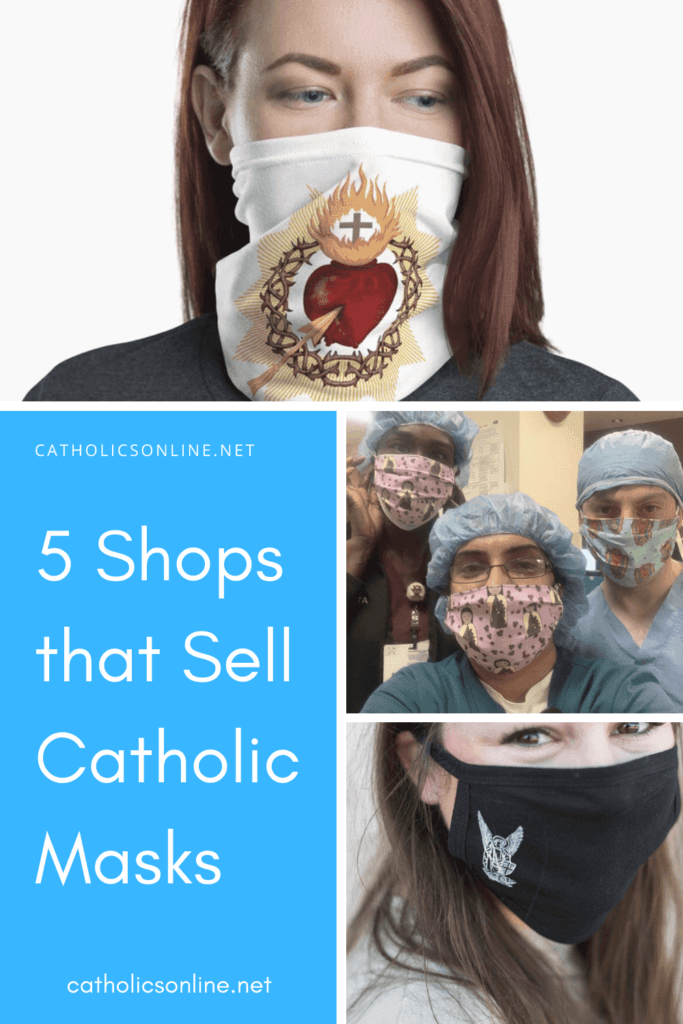 4.2 oz., 100% Cotton 
2-ply
No pleats
Premium double stitch construction for long lasting durability
Designed for comfort around ears & face
Washable and reusable
Non-medical grade
One size fits most
Each of these handmade face masks are created using 100% cotton fabrics. They're reversible, with a faith-inspired fabric on one side and a complimentary print on the other. Quarter-inch elastic loops around your ears for a secure and comfortable fit.