This post contains affiliate or associate links with several businesses (which means if you shop through the links, I earn a small commission). As an Amazon Associate we earn from qualifying purchases.
For some, homeschooling is new.  
For others, Homeschooling is not new at all – however, homeschooling during a pandemic looks very different and adjustments have to be made.
2020 has brought with it significant changes to every day life.
If you are going into this year homeschooling, or in a unique hybrid of homeschooling, we have some resources for you.

Spanish Catholic Homeschooling
Is Spanish the first or preferred language in your home?  Here are some Spanish Catholic Homeschooling Resources:
Las 3 cosas que me llevo de nuestro segundo año de Homeschool
Podcast episode: Real Homeschooling v. Covid Homeschooling
En este podcast hablo más de este tema y de lo que es el verdadero homeschooling.
To Homeschool or not to Homeschool:
Watch this video:
 Listen to a discussion between two moms – one knows nothing about homeschooling and the other suggests trying it.
Even if it's just for this year.
Amy Brooks and Sara Estabrooks talked about what homeschooling is; how to discern if it's right for your family; what socialization looks like; plus curriculum, schedules and more.
If you have questions, many will be answered by listening in on this discussion:
Homeschooling, what is it really and why should I consider it for my family?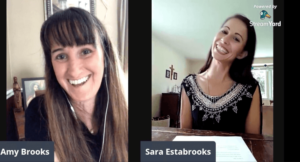 One incredible resource Sara shares in this discussion is a Homeschool Law website – check out your state's homeschool laws and get support from HSLDA
Homeschool Novena
Pray this novena:
Since many are in planning mode or unknown territory, discerning education options due to the current times – here is a Homeschool Novena!
Years ago, two wonderful priests suggested that we (homeschoolers of the parish) pray a novena to St. Ignatius before our school year. St. Ignatius of Loyola is a patron of educators and education. 

You are invited to join my family and many others in praying this novena for the discernment of God's Will in our families, that we are able, as much as God will allow, to know which choices to make in all areas of our lives that will reflect His Holy Will and work always for His greater glory for this upcoming school year.
For those of you choosing Homeschool for the first time:
Read these awesome blog posts!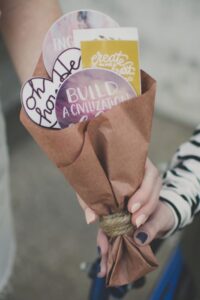 We highly recommend you look at Ginny Kochis' blog – here are some great posts!
How to Homeschool an Incredibly Social Child
Ginny writes about homeschooling from the perpective of a mom who had never planned on Homeschooling:  Check out her posts which include:
How to Homeschool on autopilot, how to homeschool while your house is on the market; and more.
Looking for Online Courses?
Sign your child or children up for some online courses
Check out Homeschool Connections!
Homeschool Connections – Provide online courses for Catholic homeschoolers
We connect your Catholic homeschool to the experts.
And in the spirit of the New Evangelization and in the light of Pope St. John Paul II's teaching on the domestic church, Homeschool Connections seeks to use technology to enhance a homeschool family's educational efforts by providing them the needed resources to achieve this endeavor.
If you are looking for more homeschooling websites, articles and support, check out our authors page and click on the family sub-topic.  There are a number of Homeschooling Bloggers in our community!  Click here to start: Authors/Family/Homeschooling