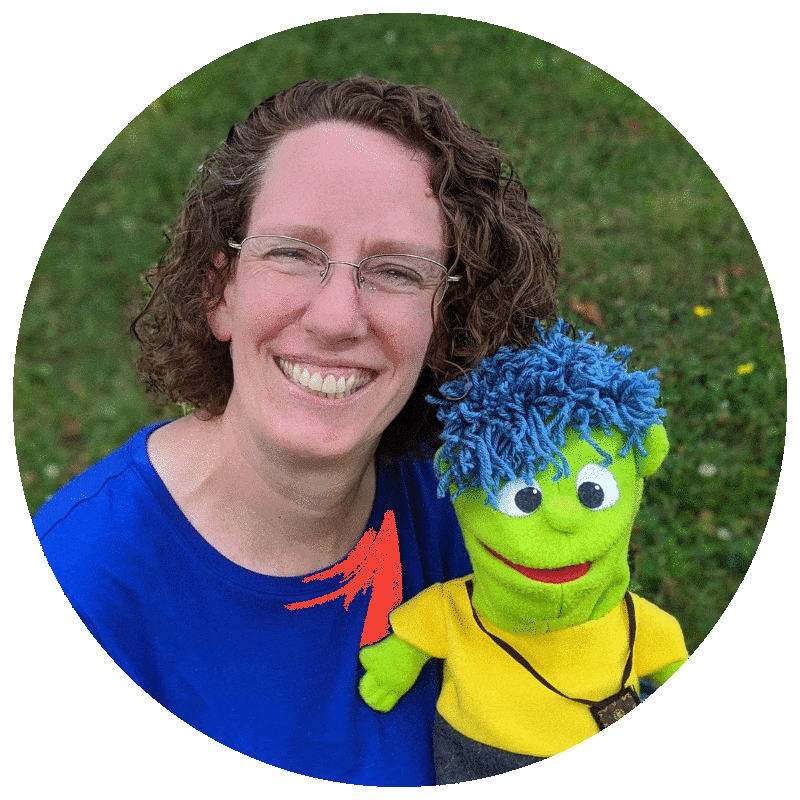 Faith and Puppets- Teaching the Catholic faith through stories and puppets.
I am a wife and homeschooling mother and mixed into all that I am a storyteller. Growing up, my six kids always knew they could sucker me to read "one more story." When my youngest was a tween, I learned about a workshop at a local library on storytelling. I took it and was hooked. I continued to further my storytelling skills by taking many more workshops and eventually started my own storytelling business, Never Too Old For Stories, LLC. Pre Covid, I was doing about 18 storytelling programs a month…most in senior homes with dementia residents…(I did interactive storytelling with these residents.) I also was performing historical reenactments for schools and libraries. Once Covid hit, all of my "gigs" were canceled. I began praying novenas to the Infant of Prague asking for guidance. One day while praying in front of a statue of the Infant I felt God speaking to me…"Create a program for teaching the faith using your puppets." The more I prayed and thought about it, the pieces fell together. The business "Faith and Puppets" was born (It is now the faith branch of my other storytelling business.)
When not reading and learning new stories to tell, you can find me sewing, trying to learn the ukulele, playing with our two dogs or out walking. With only two children left to homeschool…and both very independent learners, I am having fun developing this faith based ministry.
I'm looking for Catholic…