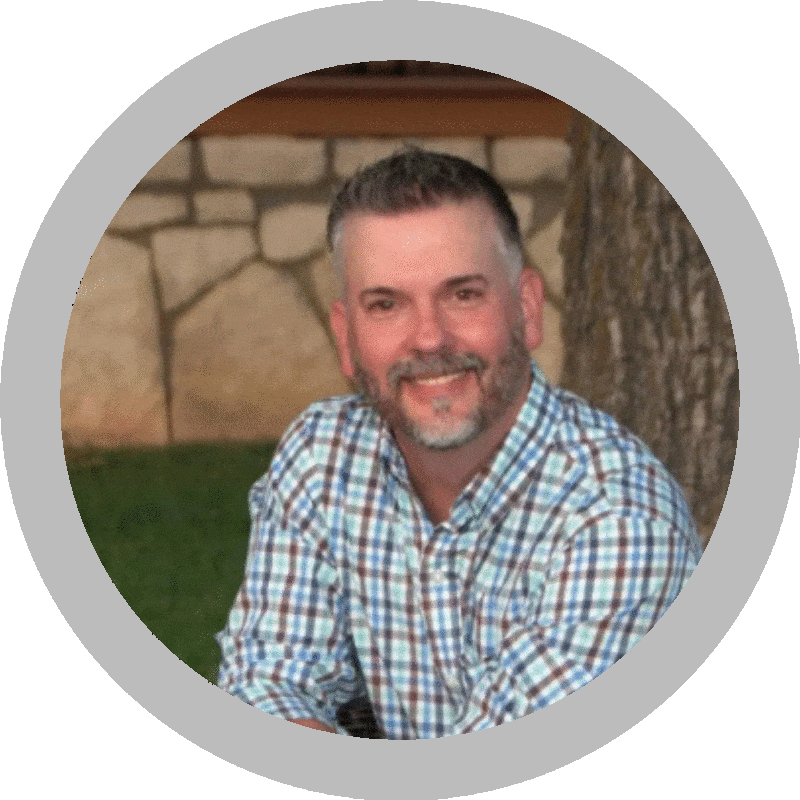 Whole Catholic -Begin your deliverance journey and learn to live a Whole Catholic life!
Welcome to Whole Catholic. I'm Jansen Bagwell, the founder of Whole Catholic and the creator of Discipleship Deliverance™. I'm a former protestant pastor and convert to the Catholic faith. When I was young, I had a very powerful, supernatural encounter with Jesus that produced confidence in me that changed the direction of my life. Before this encounter, I was so painfully shy that I literally could not speak to people outside of my own family. However, through this personal experience of deliverance, I instantly received the boldness to share the Gospel of Christ with anyone and everyone who would listen. Within a few months I was preaching and ministering around the world, to crowds large and small, in evangelical and charismatic churches and gatherings. I continued to work in this capacity for over two and a half decades.
Over the years, I discovered that this gift of public speaking was actually a part of my charisms, the spiritual gifts God had created within me, and I began to see how at a very early age, these charisms had been thwarted and stolen. I became a student and minister of deliverance; learning how we, as humans, can make decisions in our spirit, both positively and negatively, and how those decisions impact five main areas of our lives.
While pastoring a church full time, I found my schedule filling up with appointments for people seeking deliverance. As the level of spiritual warfare increased, I began to discern a need for an increased level of spiritual protection. I looked for answers in all my usual protestant resources, but everything fell short. It was when my personal studies led me to the teachings of the early church fathers, and ultimately to the Catholic church, that I began to understand the power of a more sacramental faith. Eventually, I stepped down from pastoring and my family and I entered fully into the Catholic Church in 2014.
Walking away from pastoring was a real "Abraham" moment for me. I felt as if I was offering all of my talents and gifts, the knowledge I had spent a lifetime gathering, and quite honestly the life I had known to that point, all upon a sacrificial altar. I knew I couldn't become a priest and I didn't know where my gifts fit within the Catholic church or if they fit at all. Still, I knew this was where God was calling me, so I laid it down and walked away.
To my tremendous surprise, it was only a couple of months after my conversion that my priest called me up one day. He said that he had a person who needed deliverance and asked if I could help. I was truly astonished. God was restoring my gifts and calling me to a ministry of deliverance!
I have spent over three decades studying deliverance. I have a bachelor's degree in biblical studies, a master's in counseling and a second master's in religion, spirituality and health from Durham University in Durham, England. Through my experiences and education, the Lord has led me to develop a process for deliverance called Discipleship Deliverance™. I believe that deliverance is not a one-time experience, but rather a journey. It's a lifestyle of learning how to identify your enemy, listen to the voice of the Holy Spirit, exercise your spiritual power through prayer and the sacraments and live the Whole Catholic life God intended for you to live. Thus the name, "Whole Catholic."
God has gifted me with a passion and purpose to guide individuals on a journey to complete and sustainable spiritual healing. And because of the interconnected nature of our creation; body, mind and spirit; more often than not, this process also results in greater mental, emotional and physical health, as well as a clarity of life direction and purpose.
One Discipleship Deliverance participant described it this way: "I began seeing Jansen because I was experiencing some disconnect in my life. I was never able to quite put my finger on it, but I had some deep rooted problems with anxiety and fear, that were buried deep inside of me. Jansen helped me discover this (and realize that it was) due to some childhood traumas I had experienced. After just two sessions, I was sleeping better and feeling more peace and joy. After the third session, I began to see drastic improvements in my relationship with God, my marriage, self-esteem, my relationship with my children, and my career. Everything in my life just seemed to be getting better. Even my finances! Discipleship Deliverance truly changed my life. This process allowed me to unlock God's purpose and destiny for me. Everything that blocked me from receiving the fullness of God's grace and love has been removed. Now I can live in the freedom of Christ's love."
Dear friend, whatever has brought you to this place, one thing's for certain; God's hand has been in it! He wants you here. You were created for amazing things and He wants to help you discover them all! If you are ready to uncover the hidden and dormant charisms in your life; if you're ready to learn how to engage in the spiritual battle we're all called to; if you're ready to live your life, whole and complete, in the graces and promises of God; I'm here to help and I'd be honored to accompany you on your journey of deliverance.
Blessings in Christ,
Jansen Bagwell
I'm looking for Catholic…