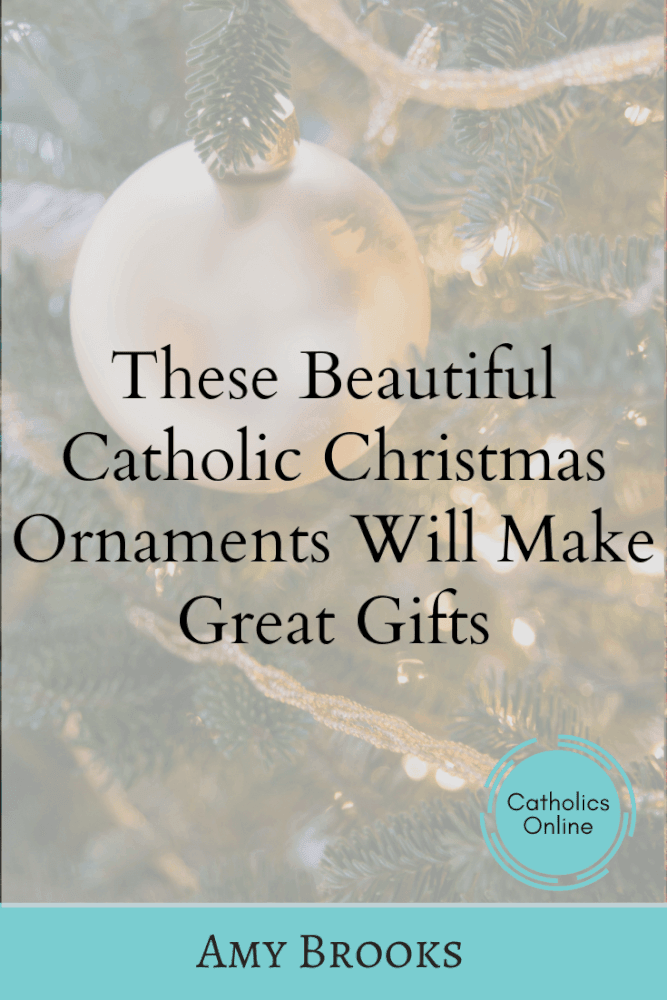 This post contains affiliate or associate links with several businesses (which means if you shop through the links, I earn a small commission). As an Amazon Associate we earn from qualifying purchases.
So you want to keep Christ in Christmas gift giving – but you don't want to beat the recipient over the head with Catholicism?
We have the perfect gift – a Catholic Christmas ornament.
These are also great to include if you participate in an ornament exchange every year!
They are also great gift to a newlywed couple or to someone who has just purchased a new home!
We are so excited to show you these Catholic Christmas Ornaments!
Check these out!
Rough 2 Rustic Engraved Ornaments
Engraved Collection of Oh Come, Divine Messiah Christmas ornaments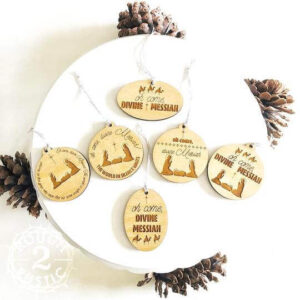 Seriously Stunning!
6 unique and original Rough 2 Rustic designs are included in this Christmas ornament collection. They are similar in design so make a great addition to your Christmas decor or as gifts for family and friends. 
The design is engraved into quarter inch Birch wood for a unique look. Each ornament varies in size but measures approximately 3 inches at its widest spot and includes a string for convenient hanging.
Schroeder Stitchery offers already handmade ornaments or kits to make your own!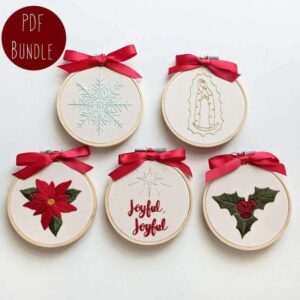 Introducing the Christmas embroidery pattern bundle! Every pattern in this bundle is beginner friendly. With your purchase of this bundle, you'll receive a zipped file that has all five embroidery patterns, as well as the comprehensive stitch guide. The patterns even come with directions for how to tie the ornament hanger and bow! These patterns are meant for 3 inch Christmas ornaments, but feel free to stitch this any time of the year for any occasion.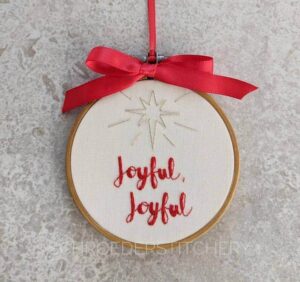 This hand-embroidered Christmas ornament was inspired by the Christmas hymn "Joyful, Joyful, we adore Thee". It has the words "joyful, joyful" at the center, stitched in vibrant red thread. the North Star, stitched in metallic silver thread, shines like a beacon above the words. Tied up like a gift with a red satin bow and ribbon, this ornament arrives ready to hang on the tree.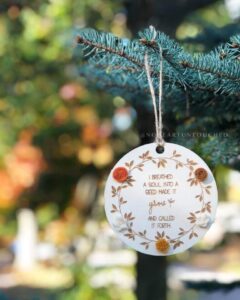 Alicia Baker, founder of No Heart Untouched, had a personal experience that led her to create this infant/child loss memorial ornament:
I saw my parents cry & hold my little brother as he passed away. The smallest person I've ever met has made the biggest impact on my life, and I'm a different person today because of him.
This was such an important personal piece to make & I hope it gives some light & hope to those have endured this kind of loss. One of the biggest consolations I've had, is knowing that he is in heaven, interceding for us. I cling to the hope I can one day hold him again!
These ornaments are natural wood with clear enamel finish. Each ornament is 4in in diameter & has the engraved phrase "I breathed a soul into a seed, made it grow and called it forth."
Happy Nest Home Goods also has embroidery patterns for Christmas ornaments.
Create a beautiful work of art for your home or as a gift with this modern Christian embroidery pattern. Book includes patterns for 3 different simple sweet snowflakes in 3″, 4″, & 5″ embroidery hoops. Use the 3″ patterns for an easy handmade ornament, or use the larger patterns to create a beautiful Christmas gift or stunning piece of year-round decor!
We love these: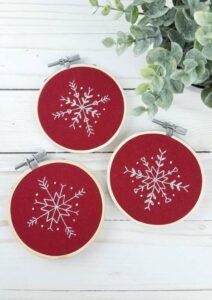 Want to buy one already to be hung?  Check out this O Holy Christmas ornament!
Hand Embroidered O Holy Night 3 inch Embroidery Hoop Christmas Ornament
Celebrate Christmas with this unique handmade embroidery hoop featuring a beautiful gold shimmer starry night fabric with the words "O Holy"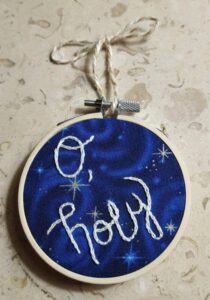 A crochet star ornament from Hooking Joy!
This tasseled holiday star ornaments will brighten any room, or help kickstart your gifting preparations for the holidays. Perfect for your holiday decorating needs or a fun gift. In classic red and green with a touch of gray, this ornament will look great no matter how you use it!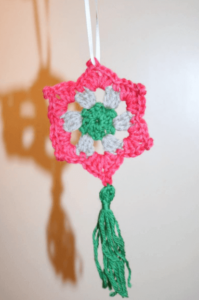 Ornaments are great for stocking stuffers or family gifts! This unique ornament would be a fun addition to a card or make a great gift tag.
And for those looking for a humorous Christmas ornament, we love Anne Kidder's (Kidderbug Kreations) STINK STANK STUNK 2020 Ornament!
(you have got to see that ornament, it's hilarious!!!)
Looking for a more traditional, Catholic Ornament?  We love this Angel!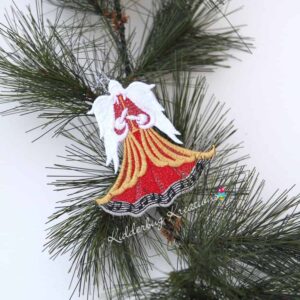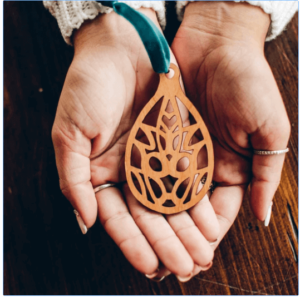 Pink Salt Riot has several lettered lace ornaments, as well as a white acrylic Let their be Light Ornament.
Shop Pink Salt Riots entire Christmas Collection here!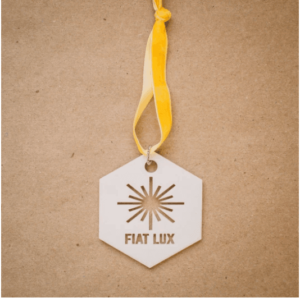 We will be doing a Christmas Ornament Giveaway soon – follow Catholics Online on Instagram for more details and to enter to win!
Want to be inspired all year?  Want more gift guides for Christmas?
Yes, send your articles to my inbox!!!!