This post was written by Julia Miller, owner of Fresh Rosary.
Dear Catholic Ministry Leader and Business Owner Trying to Find Your Tribe,
A few days ago, I was on the phone with a humble wonder woman. In addition to raising three active children, she's a published author, self-disciplined blogger, and brilliant Catholic community-builder.

From her Pennsylvania home-office, she wrestles tirelessly with preschool-aged twins and their precocious older brother — along with algorithms, post-sharing metrics, website analytics, and countless small and large details of marketing a growing community of Catholic businesses, artisans, authors, speakers and bloggers.
From wrestling preschool twins and algorithms to striving to provide consistent value to all members

That's how I came to know Amy Brooks, co-founder (in early 2017, along with Sara Estabrooks) of CatholicsOnline.net.
On the phone call, Amy wore her hat of shepherdess of this online enterprise.
"It's so hard to keep up with all the changes," she says, referring to the seemingly endless tweaks the big tech platforms make, to which online marketers must adapt – or lose audience reach. Of course, Amy wasn't complaining. She's not a complainer, but genuinely interested in providing consistent value for the 334 members.
She asked what I thought. Is there more she can do to make Catholics Online even better?

Don't ask me techy questions. I'm a rube, and need plenty of help myself, which is part of the reason I joined.
How can I answer so that she can see the fruit of her labors?
"Amy, let me tell you story. I hope you don't mind."

God blessed us with lovely friends from our parish while the kids were growing up in the 80's and 90's, but only our family had a special-needs kid. Even among these great Catholic folks, I regularly felt the need to explain Patrick to them. Often they didn't get his behavior, his ways and peculiarities, his manner of speaking, why he was so different — and I wanted to help them understand. Each unusuality was an effect of treatment for a pediatric cancerous brain tumor at age 4-1/2, which left him similar to people who've suffered brain injuries, or folks with marked developmental disabilities.

Then one day someone told me about the specialized recreation program at our local parks district. I signed him up for bowling, and met and sat with Andie, the mother of Patrick's new teammate, for about an hour.

And something stood out to me, not for its presence, but for its absence.

Not once did Andie ask me what was wrong with my, then 11 year-old, Patrick. We just sat side by side, visiting while the boys bowled. I felt as if she'd known me for years! How else could I simply be there, as a mom, without having to explain my son to her, or anyone else at the bowling alley.
That is the freedom of finding your tribe.
Catholics Online is a community for Catholics being called to combine Catholic ministry and business
To me, this "tribe," or community, is the outstanding and irreplaceable thing that Amy and Sara have created for Catholics with vocations in the marketplace of products and ideas.
In addition to our private members forum where we pray, assist, lift-up, and help one another with online reach, we understand one another. In other Christian business groups, I don't feel completely known. Here, I do.
Success in promoting our efforts is an excellent aim, for the greater glory of God. And feeling understood, encouraged, and supported — in one's love for Christ, His Church, His Blessed Mother, the Saints, and all the amazing aspects of the Catholic faith — is like Heaven on earth.
Are you a Catholic author, speaker, blogger, maker, business owner?
Have you found your tribe?
We would love if you joined us!  
To become a member of Catholics Online community, fill out this application:
(Members get listed on our website directory and invited to a secret Facebook group where members support, collaborate, educated and cheer on one another!)
More about the author of this post!
Hi, I'm Julia, owner and creator of FreshRosary.com.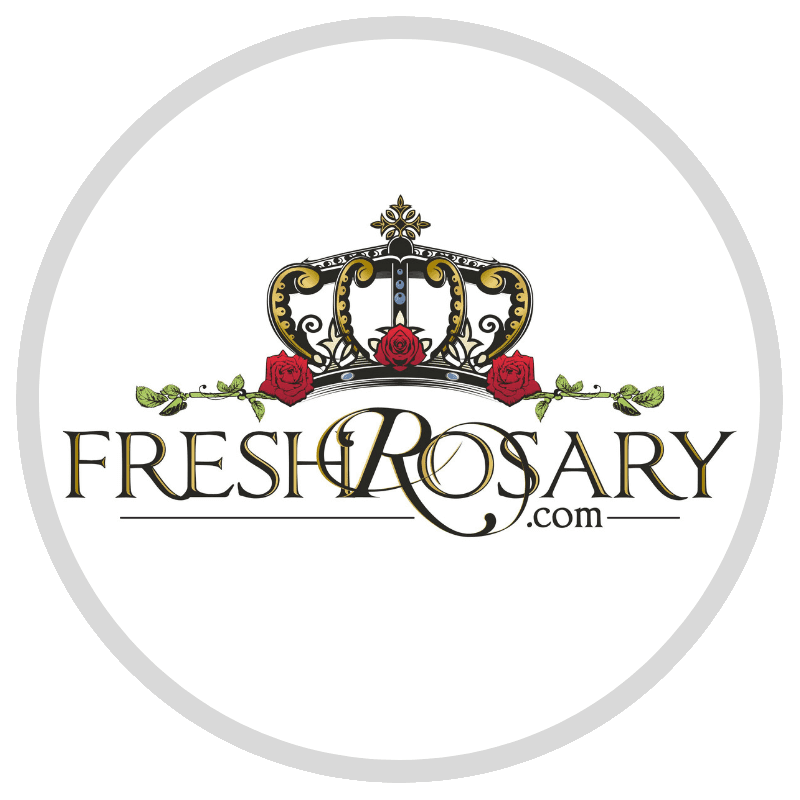 FreshRosary.com is the only online florist exclusively offering Living Rosaries. It's all we do. We specialize in beautiful, distinctive Rosaries made entirely of fresh whole roses, carefully and prayerfully created by hand in the USA, and shipped on time to where you want them. They make wonderful gifts for people of all ages. When giving fresh flowers is appropriate, giving a Fresh Rosary is a memorable, heartfelt, spiritual blessing.
Wherever the rosary is welcome, a Fresh Rosary will add warmth, goodness, and beauty.
Baptism
First Holy Communion
Birthdays
Weddings and Anniversaries
Quniceneara celebrations
Funeral Masses
Housewarming/House Blessings
Memorial Day
May Crowning
Marian Feast Day
Parades
Processions
Respect Life
Are you using Instagram to spread the light of Christ with your Catholic ministry, blog or shop?  If yes, we have a free gift for you!