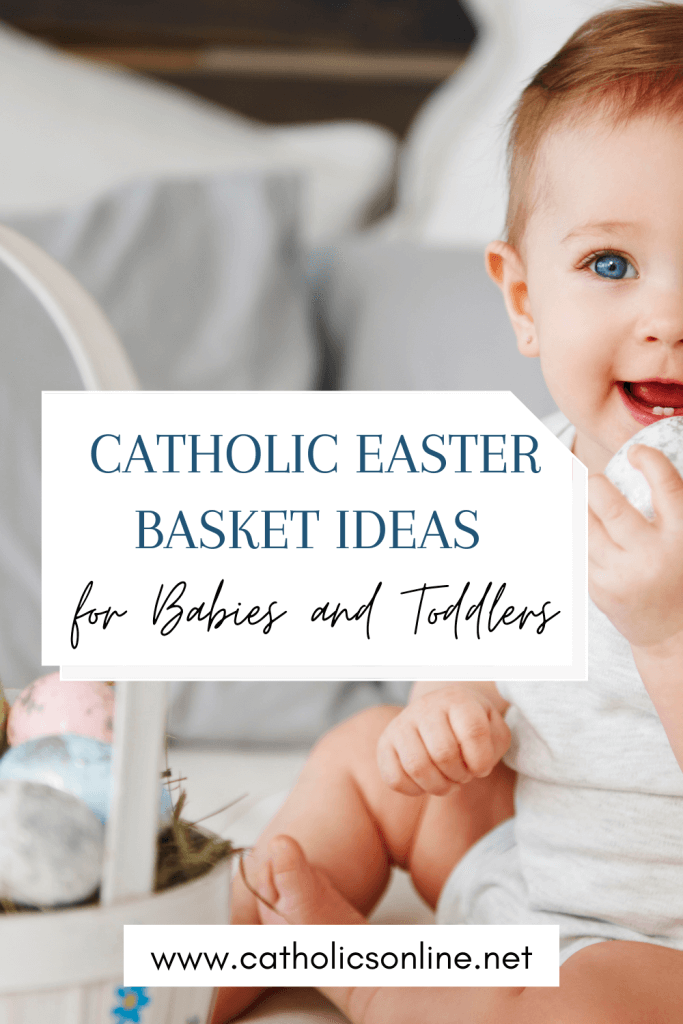 This post contains affiliate or associate links with several businesses (which means if you shop through the links, I earn a small commission). As an Amazon Associate I earn from qualifying purchases.
Catholic Easter Baskets for Babies and Toddlers
They can't eat candy . . . at least we don't really don't want them too.
But, we are excited to celebrate this incredible holy day with our families, and we want to put together an Easter basket for the youngest Christians.
Here are some ideas!
Catholic Teethers
Saintly Heart and Little Praying Hands make adorable, Catholic themed, baby teethers. These are perfect for a little ones Easter basket because they can go in their mouths and the colors are bright and colorful!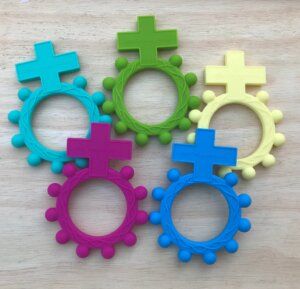 RosaryRingChews are a sized up silicone version of a rosary ring. They are perfect for little hands to hold and a great way to introduce our little ones to an important part of our Catholic Faith while being soft and soothing to teething gums.
The Saint Francis Baby Bunny Teether
Soothe a fussy, teething baby with these St. Francis' Teether Friends-Spring Collection which offers two different textures for your little one's gums. This easy-to-grip teether is made from natural beech wood and BPA-free food grade silicone, ensuring only the best for your child. Encourage your baby's oral development, a foundation for speech production, with these adorable and sweet spring animals!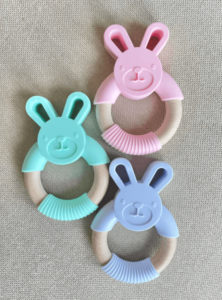 Need a Baptism gift?  Download our Free Sacrament Gift Guide!!!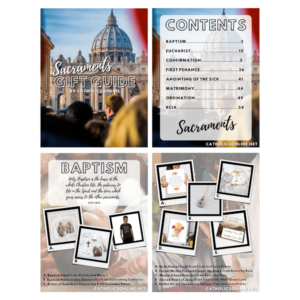 Catholic Bibs
Be a Heart has a Sage Green Grace Before Meals bib!
Annunciation Designs has a Small Things, Great Love Bandana Bib
Cultivating Catholics has a Saint in Training Bib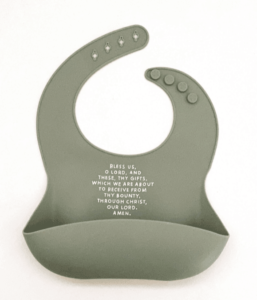 Cultivating Catholics and Annunciation Designs teamed up to create an adorable Saint Teresa of Calcutta Baby Sensory Kit (which includes the Annunciation Designs bib).
Catholic Toddler Cup
They will follow the LORD; He will roar like a lion. – Hosea 11:1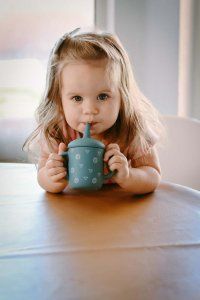 Be a Heart's Toddler Training Cup is made with food grade silicone that's soft on the gums and safe for teething babies. It has so many features that help little ones while they learn to drink from a cup. The cup can be used with a straw, or open to teach them how to use a cup on their own.
Catholic Dolls and Toys
Shining Light Dolls has a variety of gifts that are great for both babies and toddlers!
Our favorites include:
The Sacred Heart of Jesus Plush Doll (and the Mini Sacred Heart of Jesus Plush Doll)
There is also a mini Mother Mary Plush which is perfect for small Easter basket!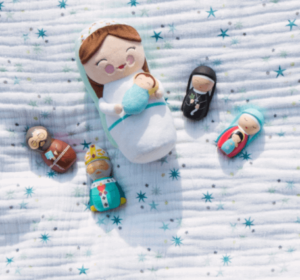 Divine Mercy Jesus Shining Light Doll
Cultivating Catholics has a Saint Francis of Assisi Baby Sensory Kit which is super cute!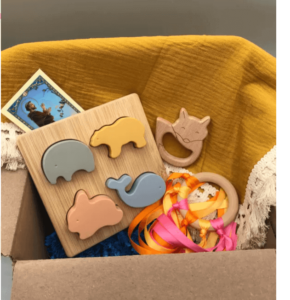 More Catholic Toys for Toddlers and Babies
The 7 Days of Creation Set from A Lil' Plant is very toddler friendly!
Kidderbug Kreations has a variety of cute baby gifts that include prayer pillows, blankets,
and absolutely adorable Saint Swaddle Dolls!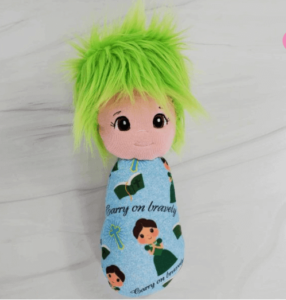 And if you like practical gifts, Sock Religious is a great place to shop!  Catholic Kids socks are 40% off is you purchase the Kid's pack!!!
Want more Catholic Gift Ideas?  Don't forget to download our brand new 2022 Sacrament Gift Guide!!!