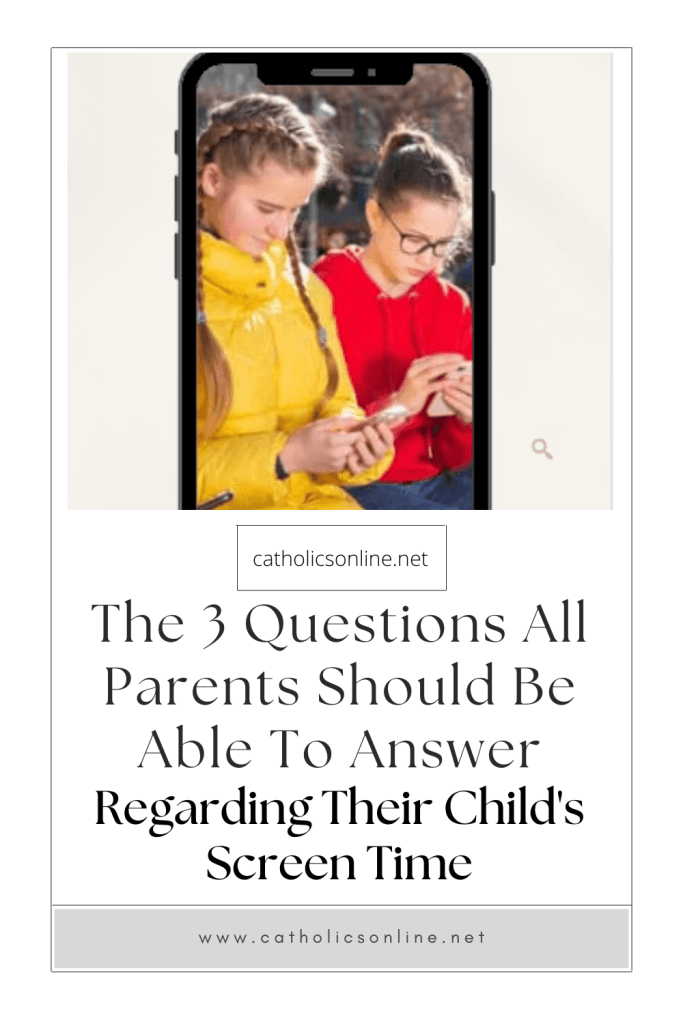 This post contains affiliate or associate links with several businesses (which means if you shop through the links, I earn a small commission). As an Amazon Associate I earn from qualifying purchases.
With school-required devices, iPads, cell phones and more, there is no surprise that most elementary aged kids in 2023 are spending a lot (or at least some!) of their time online.   What might come as a surprise is just how many parents don't know what their kids are doing when they are online.  They assume that their school provided device or home internet filters will keep their kids safe.  
The truth is that the digital playground can be a physically, psychologically and spiritually dangerous place.
Kids and parents who don't prepare themselves run the risk of sexual grooming or predation, bullying (on or off-line) and damage to mental and spiritual health.  That doesn't mean, however, that the answer is to turn off your wifi and take away your child's device.  Technology is here to stay and parents can fulfill their role as primary educators and teach their children how to respect their individual dignity and the dignity of those they meet online. 
It starts with getting a lay of the land so that you can make adjustments and have conversations that will help keep your kids safer. 
Here are three things that every parent should ask/know if their child has access to the internet.
1. Where are your children virtually?
We usually know where our kids are physically (school, friends, etc), even if we don't know exactly what they are doing at every minute.  The same needs to be true online.  Where are your kids virtually?  If you don't know, ask!
What apps are on your child's phone, tablet or school provided device? 
Which ones provide access to the internet?  Are they able to download apps without approval?
Internet filtering devices and services for filtering internet access on mobile phones are a minimum when it comes to keeping kids safe online. 
They provide a set of digital boundaries that (hopefully) our kids can't move outside of. Filtering devices work better, however, with an aware parent to make sure that any accidental steps outside of those boundaries are noticed right away so a conversation can happen.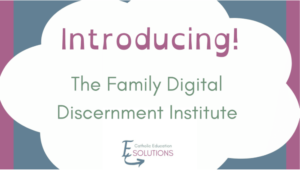 2. Who are your children communicating with online?
Parents usually consider the term social media to mean sites like Facebook and Instagram.  As long as they aren't on "social media" they are safe right? Not so in 2023! 
****Social media includes everything from places like YouTube, to game chat threads, comment boxes and more. ****
 In fact, some parents are surprised to learn that their kids can engage in social interactions through many of the apps on their device, even if they don't have an internet browser.  Anywhere that your child can interact back or read interactions between others, even if they don't comment themselves, should be considered social. 

Once you know where they are, you need to know who they are talking to and also who they are listening to.
Is the *stuff* of the digital world that your child is inviting into their minds (intentionally or incidentally) harmful to their understanding of their unique dignity as a Child of God? 
It doesn't matter if a person is 6, 16, or 60, when they go online there are an endless number of voices who want to tell them who they are and what to believe.  The earlier the cultural shift pushes the digital universe, the more urgent it becomes that we teach our children who they really are.
Protect your child from becoming an item, object or target of someone's agenda by rooting them in their identity.

3. How much time is your child spending in front of a screen?
Time limits are a hard topic to broach because what counts?  Does the hour of homework or time online at school count against their fun time?  How much fun time is too much?  
Experts can't come to an agreement here, because most of the research considers total screen time usage.  This makes sense from a brain perspective but it isn't that helpful to a parent whose kid wants to watch a YouTube video but they've used up their recommended 2 hours before lunchtime at school.
Most devices and operating systems now include the functionality to track how much time is spent on that device – usually broken down by application. They also allow users to set time limits for applications. This combination of features can be very helpful to parents as they communicate with their kids about screens for two reasons.  First, the devices can help track and enforce the time limits set by the parents.
As children get older, showing them the 'data' about their device use can be a great conversation starter about technology use.
It is possible for parents and kids to work together to create a healthy and safe online environment for family members of all ages.  Know where your kids are, who is influencing them and how much time they are spending.  Start a conversation to equip them for a lifetime of healthier relationships with technology.
Want to Learn More?
The Family Digital Discernment Institute by Euphrosyne Corner Solutions teaches a four step method for families who want to improve digital media safety & relationships in their home.
Equip kids with tools that will last for a lifetime!
Lay groundwork early!
Reduce or eliminate frustrating conversations that don't go anywhere!
Increase physical, psychological and spiritual health and safety for the whole family!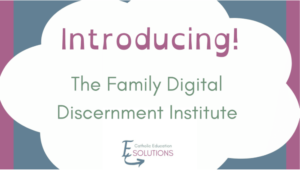 Follow @euphrosynecornersolutions on Instagram for more information on the Digital Discernment Method.
Tim & Heidi Indahl are a couple of Catholic parenting and education nerds from Southeast Minnesota.  Through their small business, Euphrosyne Corner Solutions, they offer Catholic Education services to parents, parishes and schools.  Alongside their 8 children, they also operate Euphrosyne Corner Farm offering pastured meats locally.
Want more off screen choices for your Catholic son or daughter?  Check out the Be Yourself Journals!