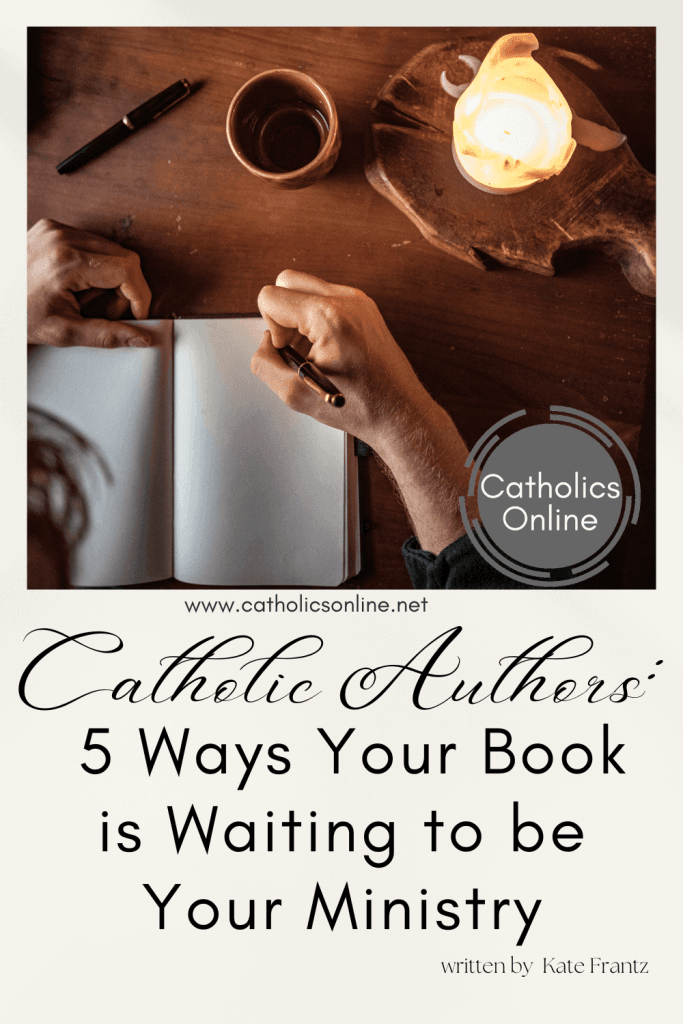 This post contains affiliate or associate links with several businesses (which means if you shop through the links, I earn a small commission). As an Amazon Associate I earn from qualifying purchases.
This article was written by Kate Frantz (Fiat Self-Publishing Academy) and edited by Amy Brooks (Catholics Online).
When you think about the goal of your book what comes to mind? What if your goal was more than for people to read it or use it?  What if your goal was for people to start a life-changing journey by the book's ministry?
What would that ministry look like?  How would lives be transformed by that ministry's work?
Your Book as a Ministry
When I first started self-publishing, I was very shortsighted. I was focused on
ONE book.
While the Catholic baby memory book I had designed was pretty
cool, if I do say so myself, God had much bigger plans than I could see at the
time. But I was a rather newly minted Catholic and didn't really understand
what the terms discernment, ministry building, or doing God's will meant. Not
that I am by any means an expert now, but I am much more attuned to these
concepts.
When we are too focused on one thing, it becomes hard to see the big picture.
I was so focused on a baby memory book that I started thinking I would
launch a whole line of baby products. But that didn't stick.
I spun my wheels on social media thinking I just needed to crack the Instagram algorithm. But
that didn't work.
I created some art prints which were pretty but, in hindsight,
a big distraction from what God was really calling me to do: keep self-
publishing more books!
Duh! That's what I loved doing. That's what I had fun
doing.
As I went down this path, things kept getting even clearer. I felt the call
to open a market to sell other self-published works.
From there, I knew I needed to be teaching and sharing knowledge with others on how to navigate the world of self-publishing.
Never in a million years did I think THIS is where
God was actually leading me when I first started designing that baby memory
book years ago.
Learn how to network with other Catholics (authors and more) with this free resource: How to Network as a Catholic Online!
Now it is your turn!
When you think about the goal of your book (or any
product for that matter), what comes to mind?
You might be thinking… "For
people to read it!"; or
"For people to learn x, y or z,"; or
"To sell x number of copies".
These are initial and noble goals.
But, what if you zoomed out? What more do you see? How much bigger
could your idea be?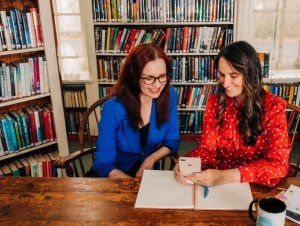 What if…
Your book was just the FIRST step? What if it led someone to purchase a
course from you?
You leverage your book to show your knowledge of a topic and start
taking on clients for 1:1 consults?
You start reading your children's book at Catholic schools?
You develop a presentation related to your book and give talks at
parishes?
 You turn all your pre-existing artwork into a story or prayer
resource?

5 Ways Your Book is Waiting to be Your Ministry

1. An educating ministry through a course or courses.
2. A Ministry that offers consultations on your book's topic.
3. A speaking ministry that visits Catholics schools
4. A speaking ministry that gives talks at Catholic parishes.
5. A prayer resource that becomes one-day retreats or provides diy retreat/bible study resources
Now your book doubles as a portfolio for your online shop.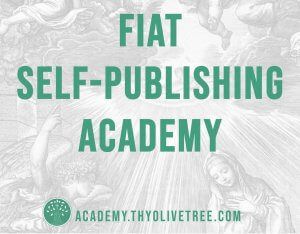 Don't be afraid to state it out loud!
God's dreams for you are often even bigger than the ones you have.
You might enjoy reading Dream Bigger: A 21-Day Journey to Unlock God's Dream for Your Life by Dan DeMatte to get your creative juices flowing.
If you, like me, struggle with a million ideas and not knowing which one to
choose, follow the advice of Academy Instructor and Founder of Parousia
Media, Charbel Raish.
In this short 5-minute clip from one of our Academy events, he discusses his method for discerning God's will in your life.
The process is simple but profound!
It might start with a book… and lead to a full-fledged ministry.
Take a minute to think about your goals.
Bring it to prayer.
Be open to God's plans.
They might just surprise you!
Kate Frantz is the founder of Thy Olive Tree, where she self-publishes Catholic
books, runs a market featuring books from nearly 25 independently published
authors, and recently launched the Fiat Self-Publishing Academy to teach
authors how to publish good, true, and beautiful books through the lens of the
Catholic faith. Connect with Kate at www.Instagram.com/thyolivetree, and
sign up to receive free Catholic self-publishing tips.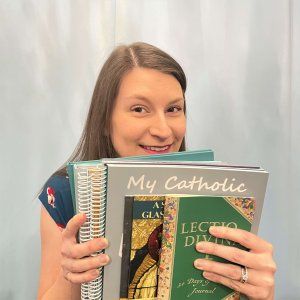 For anyone interested in self-publishing, check out Kate's Fiat Self-Publishing
Academy where she has a course, online events, service provider directories, discounts, and a growing online community.