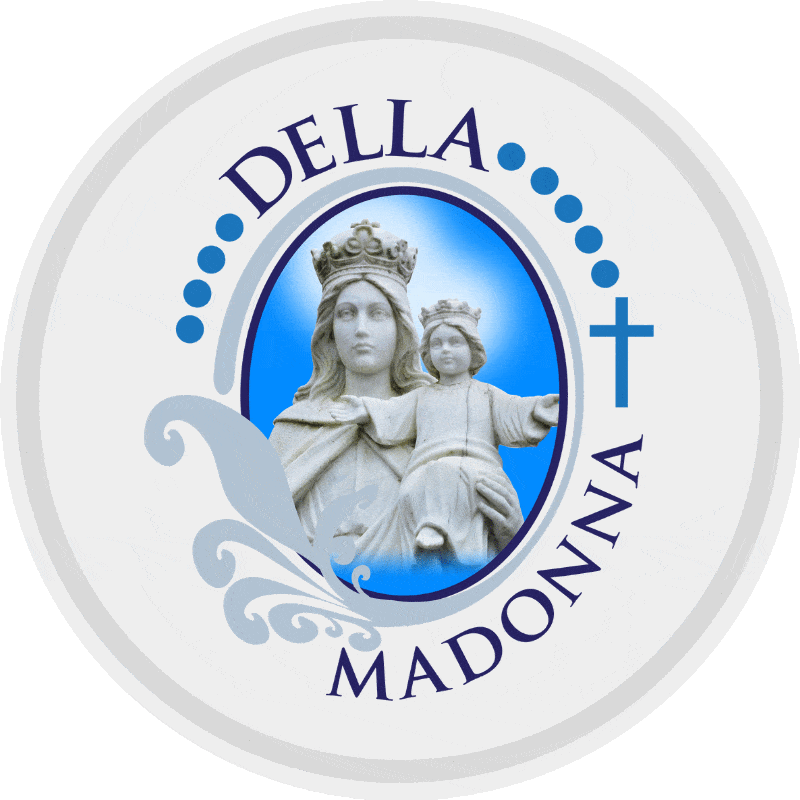 Della Madonna Rosaries – Handmade Heirloom Rosaries
Della Madonna Rosaries make a meaningful gift of faith and are perfect for special events like baptisms, first communions or a gift for that special person in your life.  They are made with quality gemstones and vintage bronze or silver replica metals.  Click the link above to come by the shop.
Sign up for our newsletter at the button below to save on your purchase and hear about upcoming sales!
The Della Madonna Story:
My mom was very active at our local church and ran the church gift shop.  When I was about 8 years old, she came home with a brown paper grocery bag of colorful of plastic beads.  We were on now on a mission to make mission rosary beads!  Over the next two years, we made hundreds.  It was quite the production! 
Then when the Pope announced that Mother Teresa would be being canonized as a saint, it inspired me to begin creating rosaries again to honor Our Lady for the gift of the rosary.   And that's how Della Madonna was started!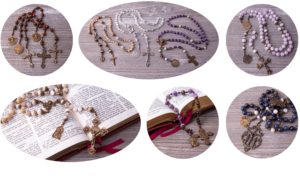 I'm looking for Catholic…