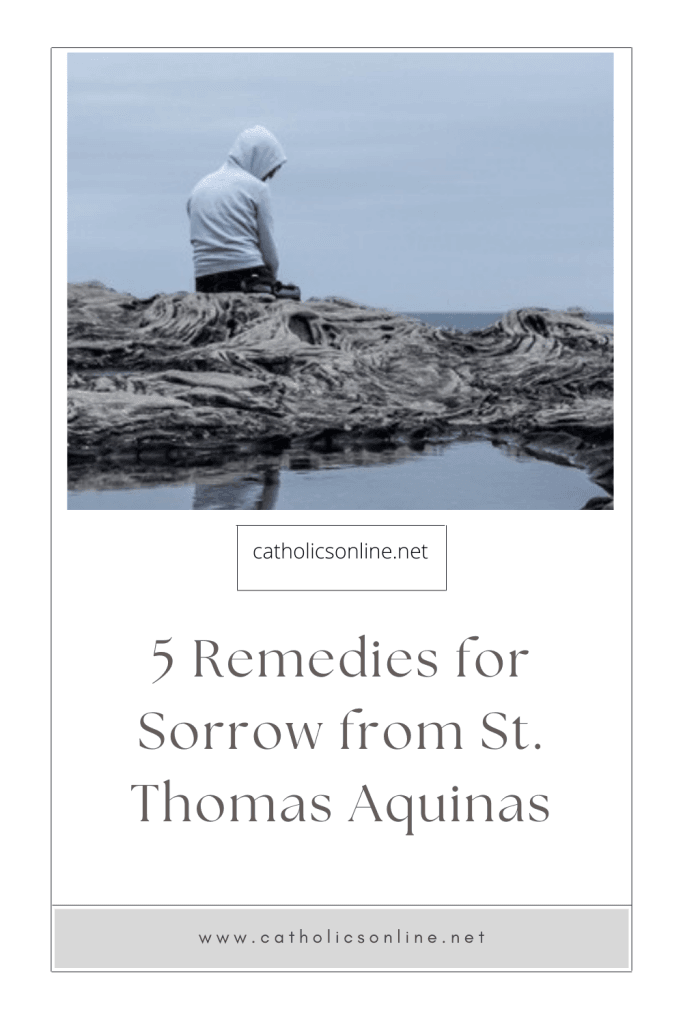 This post contains affiliate or associate links with several businesses (which means if you shop through the links, we earn a small commission). As an Amazon Associate we earn from qualifying purchases.
This article was written by Eileen Tully (learn more about her ministry at EileenTully.com)
Suffering and sorrow are a part of life in this fallen world.
In Romans 8, St. Paul says, "We know that the whole creation has been groaning in labor pains until now' and not only the creation, but we ourselves, who have the first fruits of the Spirit, groan inwardly while we wait for adoption, the redemption of our bodies" (Romans 8:22-23). 
But while we are waiting for this redemption, how do we handle this experience of sorrow? 
Continue reading "You Need to Read these 5 Remedies for Sorrow from St. Thomas Aquinas" →