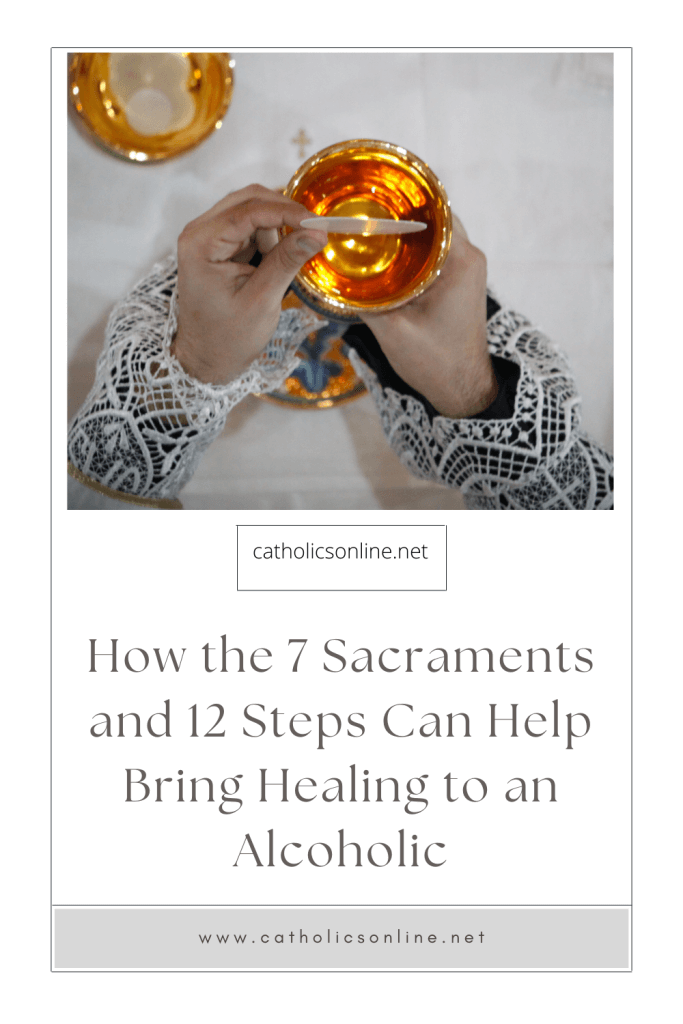 This post contains affiliate or associate links with several businesses (which means if you shop through the links, we earn a small commission). As an Amazon Associate we earn from qualifying purchases.
This post was written by Catholics Online member, Erin Broestl.
If there is one book this year that I wish I could give to everybody, this is it!
The Twelve Steps and the Sacraments on Amazon
Like most people, I struggle with a family member who is an alcoholic. I struggle to understand them, reach out, and have any kind of a conversation with them.
They have been wounded by alcoholism and depression for more than 20 years, and our lives took radically different turns. They have also been through several different AA or AA-type programs, plus a long stint in rehab, and are still drinking.
Enter: a really useful book that helped me start to understand where they are coming from and the things they have suffered.
Continue reading "How the 7 Sacraments + 12 Steps Can Help Bring Healing to an Alcoholic" →