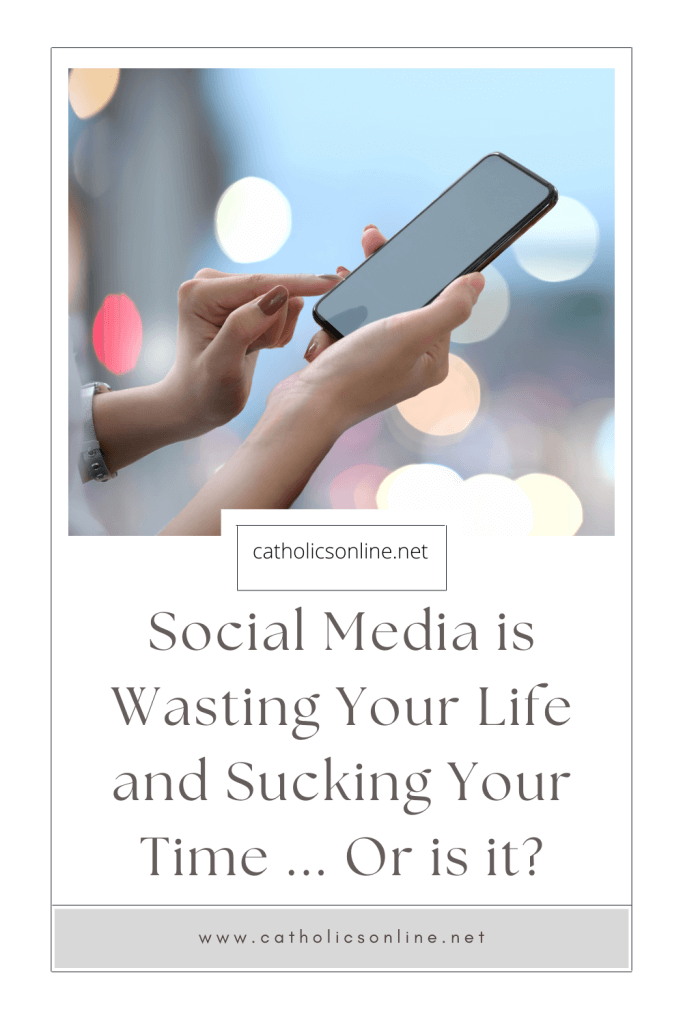 This post was written by Jessica Castillo, founder of A Thriving Catholic.
"Well, if Jesus knocks me off my horse and tells me to open an Instagram account, then I will." 
I was on a lunchtime walk with my husband about a year ago when I made this snarky remark. I had been officially in business for a little over a year at that point and was talking with my husband about how slowly my business was growing and how I couldn't seem to find potential clients. 
He pointed out to me that I needed to be on social media.
That I should probably start an Instagram account.
Sound advice–but I wasn't willing to hear it. 
Continue reading "Social Media is Wasting Your Life and Sucking Your Time–Or is it?" →