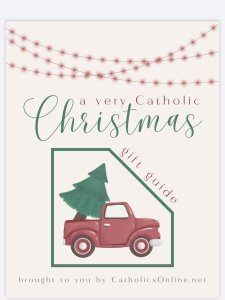 A Very Catholic Christmas Gift Guide 2022
Over 30 of our members joined together to create this incredibly fun, extremely Catholic, Christmas catalog!
It is a digital catalog with gifts for all ages and stages!
As a community – and as brothers and sisters in Christ – we encourage you to give a gift this Christmas that will encourage someone to pray more;
will remind a loved one that God does love them and certainly hears their prayers,
and celebrates the incredible gift of faith we have been given.
Want one?
Yes, I want to view over 50 pages of Catholic Christmas gifts!!!
Here's a sneak peek: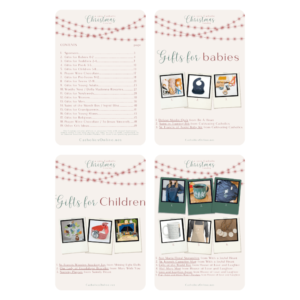 Inside this catalog there are toys for children,
books for all ages,
jewelry,
Rosaries,
practical gifts
and fun accessories – so many ideas for all the different people on your shopping list!
Catholic Gifts for Men, Women and Children
We separated the gifts into categories that might help you decide what to get who and what is appropriate for different aged children – but, that might change when you hand over the physical copy you can order to the members of your family!
You'll see right away that there are gifts that interest your loved ones that you never would have thought they would want!
Yes, once you download this catalog you will see an option to order a physical copy of the gift guide.
It's very similar to the Target and Amazon ones that may have found their way into your mailbox – only this one is way more fun!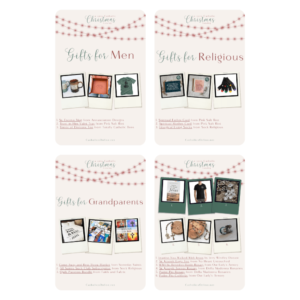 And the best part – the gift ideas will only begin there.
We will be posting a few micro-gift guides throughout the next month – and you'll get those emailed to you (you can also view them by visiting our website often)!
New products have been released since this catalog was published and and we can not wait to share those with you!
Have fun keeping Christ in your Christmas shopping this year!
May the Lord Bless You Abundantly,
Love and prayers,
All of us at Catholics Online, LLC