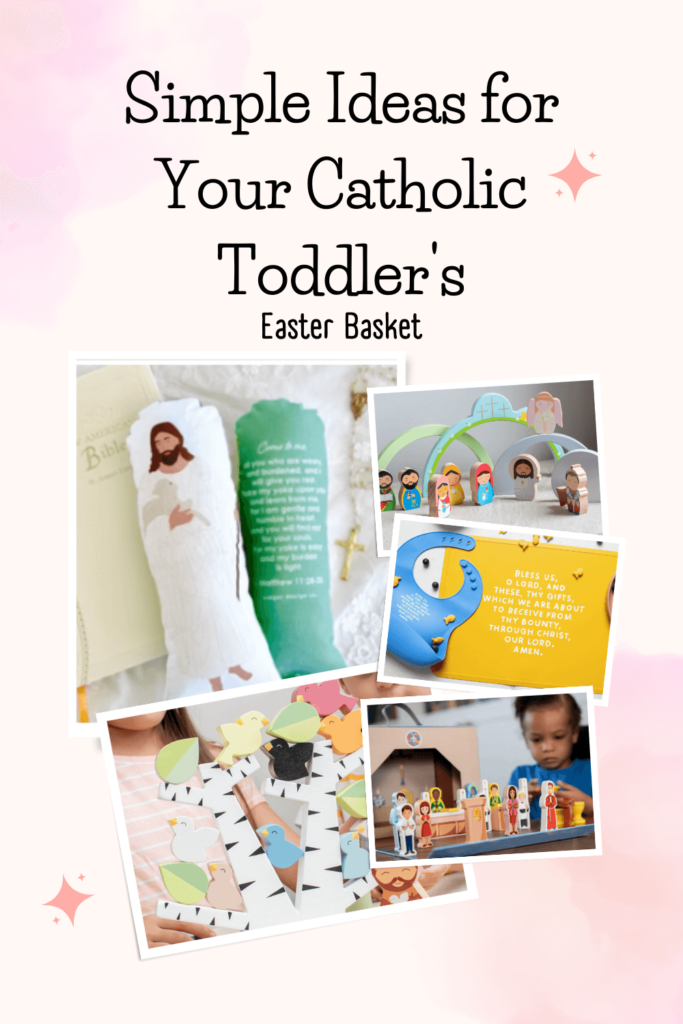 This post contains affiliate or associate links with several businesses (which means if you shop through the links, I earn a small commission). As an Amazon Associate I earn from qualifying purchases.
I think most of us would agree, babies and toddlers do NOT need a basket full of candy!
However, it is super exciting and fun for parents to put together an Easter basket for their children.  I remember doing this for our children and it really was such a delight!
These gift ideas are also great ideas for Baptism gifts too!
Continue reading "3 Simple Ideas for Your Catholic Toddlers Easter Basket" →