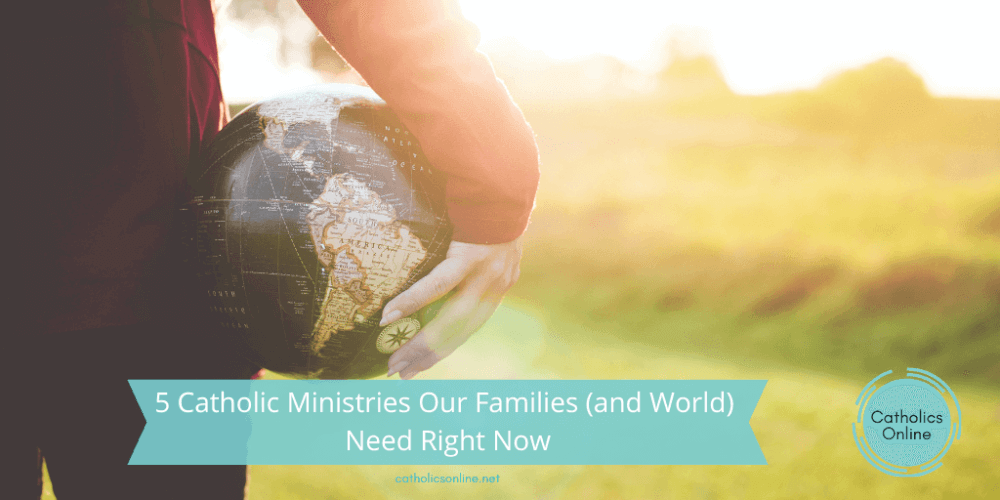 This post contains affiliate or associate links with several businesses (which means if you shop through the links, I earn a small commission). As an Amazon Associate we earn from qualifying purchases.
All of us can think of a time when we battled physical suffering, emotional pain, and the temptation to do something wrong.
More and more, we face a culture that sees no value in offering something up and where what was once seen as wrong or a sin, is viewed as relative.
Spiritual warfare has always been real.  The devil does exist and wants to bring us down.  The Lord wants to lift us up.  We are faced with temptations daily, and sometimes … we miss the mark.  But there is great news – and that is, we are not alone in this fight.  There are many Catholics that have seen the Lord's hand in healing, recovery and hope that want to walk with us as we strive for sainthood and God's grace.
There are many Catholic ministries out there.  This article wants to make sure you know that there is a ministry for:
the person addicted to pornography
the woman who has just been informed by her doctor that her unborn child may have a severe birth defect
 the Catholic whose family is facing crisis (divorce, separation, etc.)
the mother who just lost her child
the Christian who wants to stay focused on Jesus above all things.
Continue reading "5 Catholic Ministries Our Families (and World) Need Right Now" →