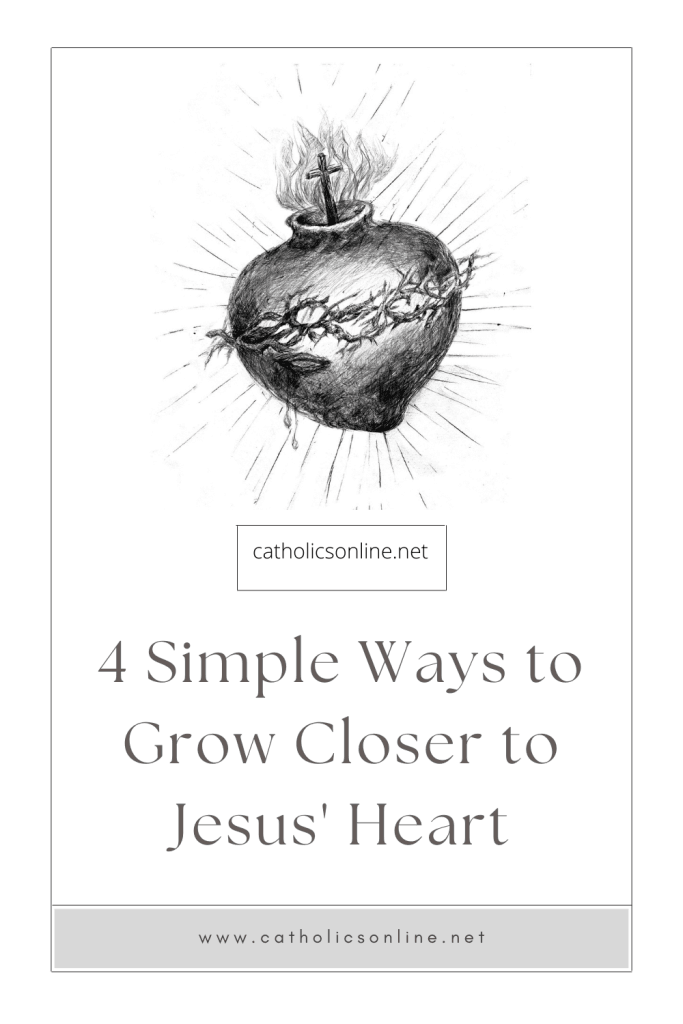 This post contains affiliate or associate links with several businesses (which means if you shop through the links, we earn a small commission). As an Amazon Associate we earn from qualifying purchases.
It's a tradition of Catholics to honor our God in different ways each month.  The month of June is dedicated to the Sacred Heart of Jesus.
Perhaps it's not a coincidence that the secular world celebrates much of what is contrary to Jesus' humble heart in the same month.
Our goal is to help spread awareness of Jesus' heart and immense love to all – so that anyone who yearns for His truth and goodness, can find it a little easier.
A group of bloggers from our community took time to write blog posts about the Sacred Heart and offer resources to help you grow in faith.  Here are some of those articles and resources.
Continue reading "4 Simple Ways to Grow Closer to Jesus' Heart" →