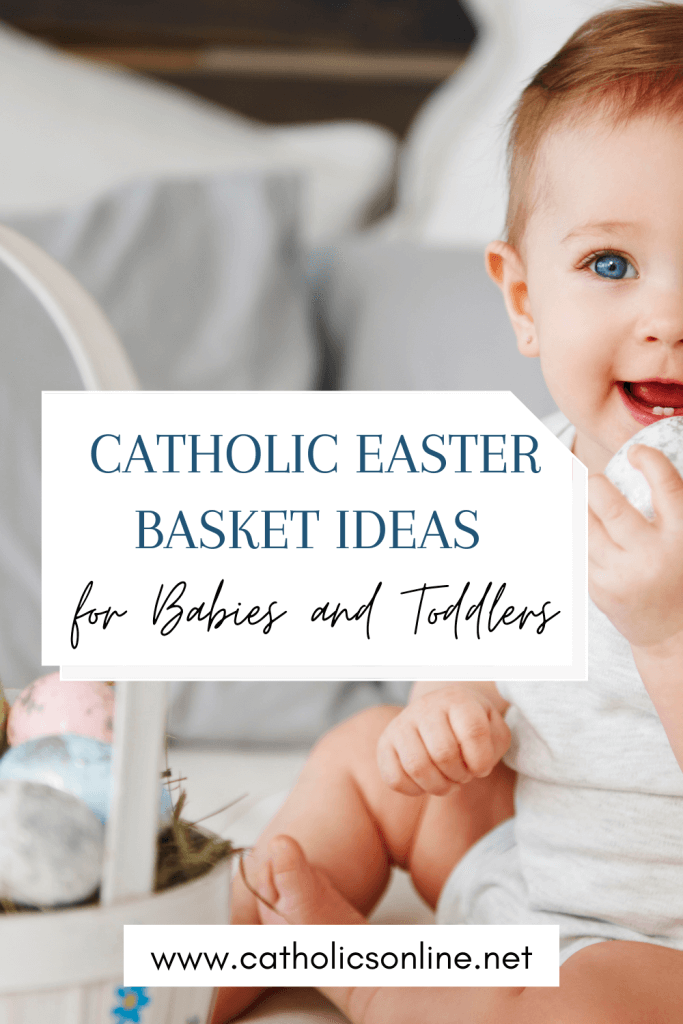 This post contains affiliate or associate links with several businesses (which means if you shop through the links, I earn a small commission). As an Amazon Associate I earn from qualifying purchases.
Catholic Easter Baskets for Babies and Toddlers
They can't eat candy . . . at least we don't really don't want them too.
But, we are excited to celebrate this incredible holy day with our families, and we want to put together an Easter basket for the youngest Christians.
Here are some ideas! Continue reading "Catholic Easter Basket Ideas for Babies and Toddlers" →