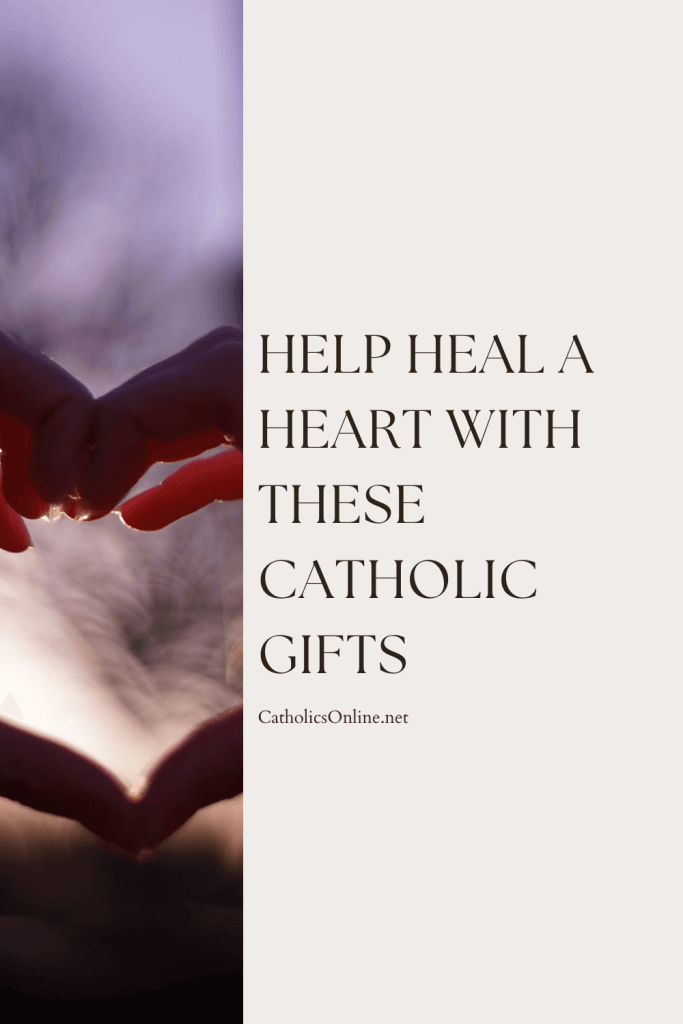 This post contains affiliate or associate links with several businesses (which means if you shop through the links, we earn a small commission). As an Amazon Associate we earn from qualifying purchases.
As Catholics, we are incredibly blessed to have the holy Sacraments.
Two of the seven Sacraments are known as Sacraments of Healing:  Anointing of the Sick and Reconciliation.
See more gifts for Anointing of the Sick and Reconciliation in this Gift Catalog.
The greatest Catholic gifts of healing are those Sacraments.
Both sin and illness are harmful indeed, and the grace that God offers us in the Sacraments is an extraordinary gift.
However, there are times when we see a very closed friend or loved one suffering – and we want to give something more than prayers.  Prayers are so wonderful to offer for others.  Prayers and having Masses said for a person are priceless gifts.  These should be given!
If you want to add to those prayers . . .
Continue reading "Help Heal a Heart with These Catholic Gifts" →