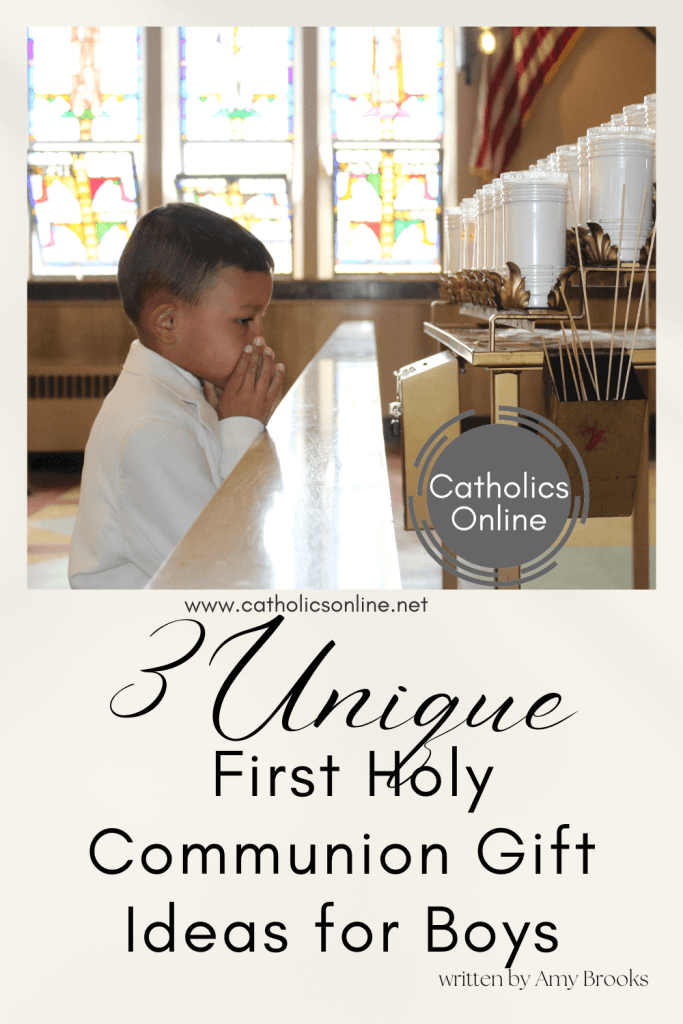 This post contains affiliate or associate links with several businesses (which means if you shop through the links, I earn a small commission). As an Amazon Associate I earn from qualifying purchases.
Traditional gifts are incredible and we do not to believe they should be thrown away!
Give that Bible, the Rosary, that prayer book and whatever family tradition you hold dear – these are truly beautiful gifts and treasures.
But let's not stop there with giving gifts that will encourage prayer and a daily effort to know Jesus better and on a more intimate level.
This post is not meant to say "out with the old" but to help those who know their son or Godson, or nephew, etc. will already be getting those traditional gifts and want to give a gift that will nourish the young soul's faith with their gift.
If you would like more ideas for First Holy Communion (or any Sacrament) make sure you get your free Sacrament catalog here!
Continue reading "3 Unique First Holy Communion Gift Ideas for Boys" →