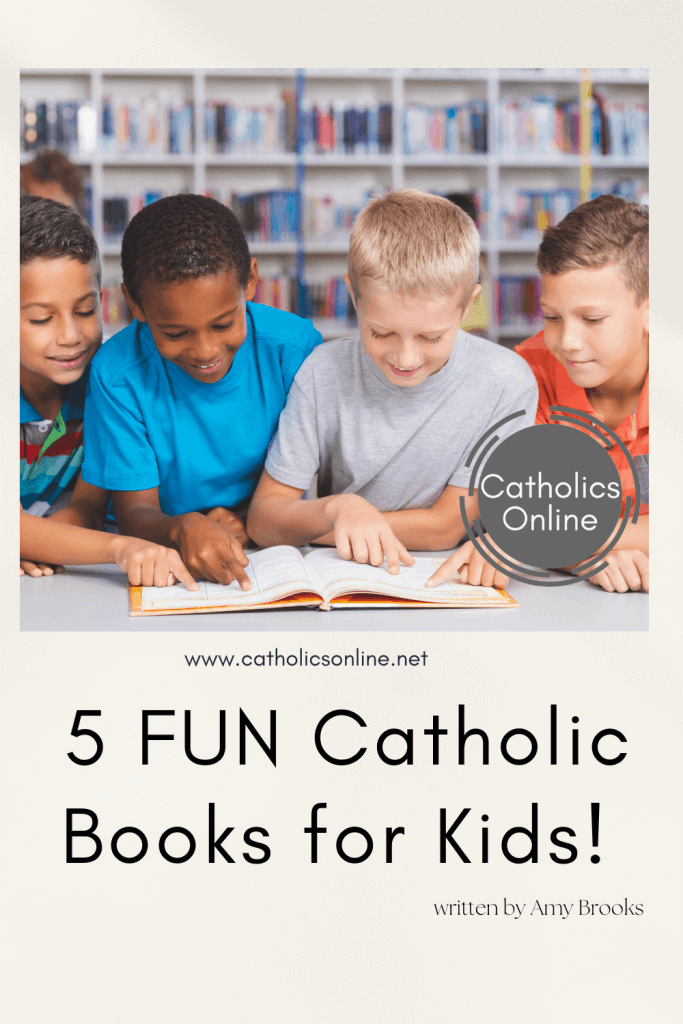 This post contains affiliate or associate links with several businesses (which means if you shop through the links, I earn a small commission). As an Amazon Associate I earn from qualifying purchases.
As Catholics, we celebrate virtue and integrity.  We know that we were created to love and serve God.  We also are not boring people.  We like to have fun, challenge our minds, engage in relaxation and recreation – but we firmly believe this can be done without corrupting our souls.
The world is not so sold on morality, truth, goodness and beauty.  The world is not exactly a place where Jesus' name is honored and our God is respected.
Keeping our children innocent does not have to involve sheltering them completely!  There are resources out there that are made with Catholic families in mind.  Here are a few of the best books that will be great for your families this summer and beyond!
Continue reading "5 Fun- MUST HAVE- Catholic Books for Kids!" →