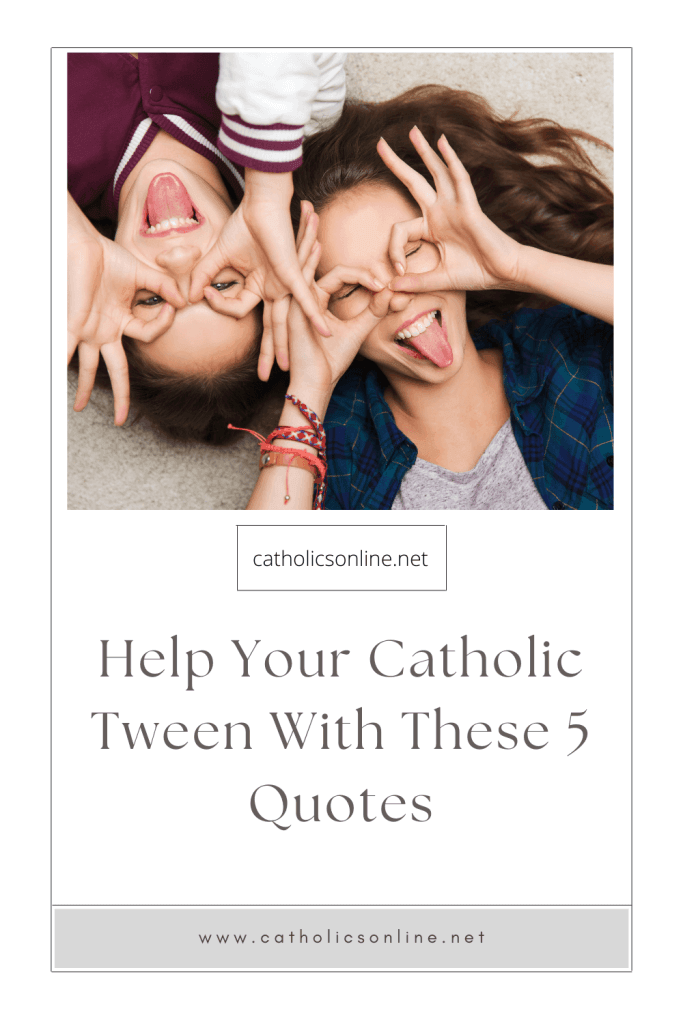 This post contains affiliate or associate links with several businesses (which means if you shop through the links, we earn a small commission). As an Amazon Associate we earn from qualifying purchases.
There's something about a catchy quote that makes us stop and think.  As adults, we like and share these quotes on social media.
We decorate our homes with them.
We might even write them in a journal.
Our attraction to these small bites of wisdom often begins in our youth.
During my first year as a teacher, I had two students (both boys) ask permission to put a quote or "fun fact" on the board once a week or once a day (I can't remember exactly).
I allowed them – and they came up with some good ones.
I've noticed many teen inspirational coloring books are filled with inspiring quotes.
I have observed what is posted on Instagram by scrollers of all ages.
Our kids are seeking truth and wisdom.
Let's help them find it.
Continue reading "Help Your Catholic Tween With These 5 Quotes" →